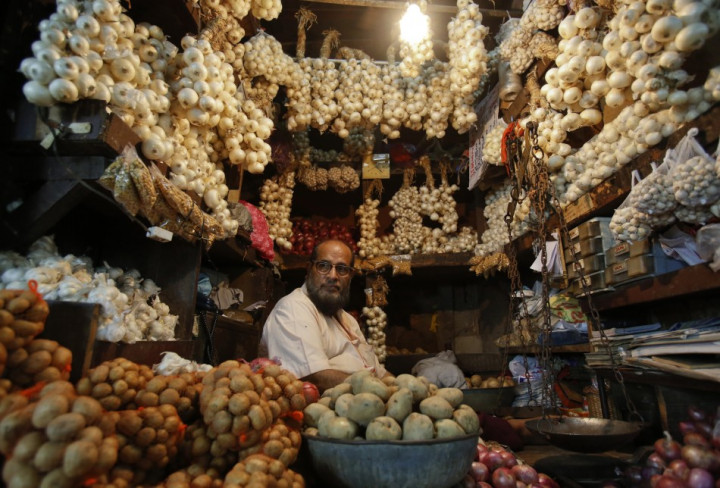 India's headline inflation accelerated to a three-month high in June on the back of higher food prices.
The data followed an unexpected drop in factory output, lower exports and higher retail inflation and further limits the scope for a policy interest rate cut by India's central bank.
Headline inflation, measured by the wholesale price index (WPI), accelerated to 4.86% in June, up from May's 4.70% increase, data released by the Ministry of Commerce and Industry showed.
The reading was in line with the 4.90% pace forecast by analysts polled by Reuters.
Financial markets were initially cheered the WPI data, Reuters reported. It fuelled some hopes of an interest rate cut as inflation was still within the central bank's perceived tolerance zone of 5%. The benchmark BSE S&P Sensex finished 0.38% or 76.01 points higher at 20,034.48.
However, dismal data from last week and the weaker rupee will prevent the Reserve Bank of India (RBI) from cutting rates at its monetary policy review meeting on 30 July, analysts claim.
India's industrial production dropped 1.6% in May, the first fall in five months, on lower consumer demand and capital investment in Asia's third largest economy.
Government data from 12 June also showed higher food prices pushed up retail inflation to 9.87% in June, after easing three months in a row.
Furthermore, a weaker rupee, which hit a historic low of 61.21 to the US dollar last week, did not benefit exporters. Merchandise exports dropped 4.57% from a year ago to $23.79bn (£15.75bn , €18.21), falling two months in a row.
"There is a strong evidence that the impact of weak rupee is not yet reflected on manufactured prices because of weak pricing power," said Shubhada Rao, chief economist at Yes Bank.
"The RBI is unlikely to be in a position to cut interest rates at this juncture when the inflation is inching up and the rupee remains substantially weaker against the US dollar," said Aditi Nayar, a senior economist at rating agency ICRA.
The central bank left policy rates unchanged in June, after cutting them at each of its previous three policy reviews.
The Indian rupee has been in freefall, losing 12% since April. India's economy expanded at its slowest pace in a decade in the 2012-13 financial year.