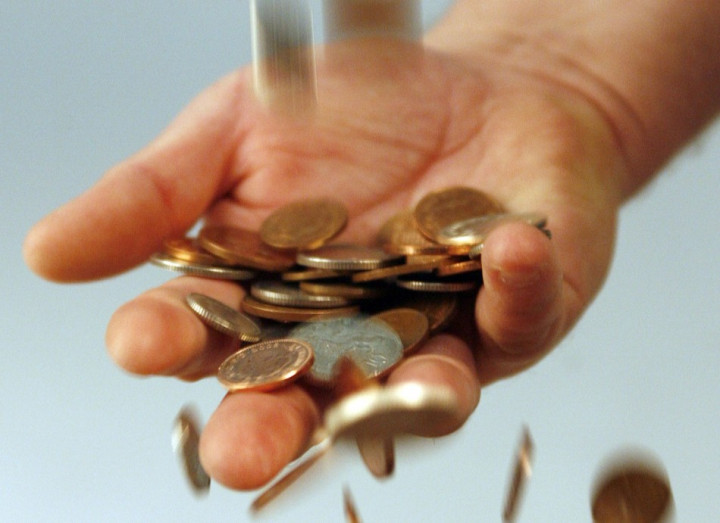 The pound has rallied sharply against other major currencies with a series of hawkish indicators recently. The latest of them was Bank of England Governor Mark Carney's rate talk on Thursday in which he mentioned the need to adjust the policy rates to get back to the inflation target.
Therefore, the inflation data and the BoE minutes scheduled for next week will be carefully watched to see if the indications substantiate what Carney said.
Consumer price inflation in the UK may have eased to 1.7% in May, a tad above the over four-year low of 1.6% it touched in March.
Month-on-month, the CPI inflation may have quickened to 0.5%, matching the one-year high it recorded in February.
In April, the readings were 1.8% and 0.4% respectively.
Overall, the trend is downward on y/y basis and almost sideways sequentially.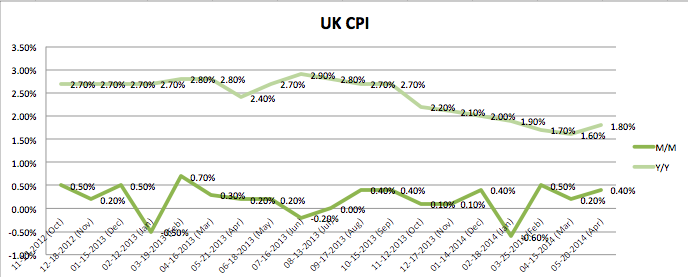 Inflation and policy rates
For the UK, inflation data is crucial in a special way now as the BoE has clearly indicated the need for adjusting policy rates to achieve the inflation target of 2%.
"The MPC (Monetary Policy Committee)'s current guidance makes clear that we will set monetary policy to meet the inflation target while using up that spare capacity. This has implications for the timing, pace and degree of bank rate increases," said Carney in this year's Mansion House speech.
"There's already great speculation about the exact timing of the first rate hike and this decision is becoming more balanced. It could happen sooner than markets currently expect."
Sterling rallied across the board on his remarks and is at critical resistance levels against most major currencies currently.
The CPI data on Tuesday is therefore quite important.
The other important event is the minutes of the last the MPC meeting on 5 June, scheduled for Wednesday.
The committee had kept rates and the asset purchase target steady, as expected, but the vote split would be the key, as the market expects more members to have tilted to the hawkish side.
Retail sales data will also be watched. Month-on-month, sales in May may have fallen 0.5% and grown 4.2% year-over-year, as per the market consensus. This compares with the April prints of 1.3% and 6.9% respectively.
The GBP/USD on Friday traded as high as 1.6993, just 5 pips below the multi-year high it touched on 6 May. The pair then aims 1.7045.