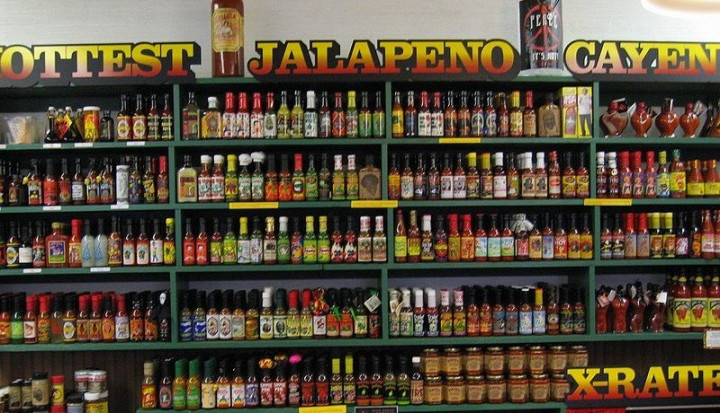 Guards at the Sampson Correctional Institution, North Carolina, have been accused of forcing inmates to rub Habanero Hot Sauce on their testicles.
Prisoners at the facility also say guards made them throw captured bunnies into oncoming traffic, kiss wild snakes, strip naked and pretend to have sex.
In a letter written by six inmates to the US District Court in Greensboro, they ask for assistance in finding lawyers to help them bring charges against the state.
They said the guards made them gulp 'Exotic Hot Sauce' and slather it on their genitals, which resulted in painful blisters.
If they performed for the guards, they would be rewarded with food, cigarettes, beer and preferential work assignments, the inmates said.
Sampson is a medium/minimum security prison and has the capacity for 464 inmates. It employs around 190 members of staff.
Pamela Walker, a spokeswoman for North Carolina's Department of Public Safety, said officials have asked the State Bureau of Investigation to review guards' conduct at the prison.
Walker said that since the letter, one prison staff member has been reassigned and another has gone on leave. The findings of the report are being kept confidential.
"Upon review of an internal investigation, (the Division of Adult Correction) has referred the inmate allegations to the SBI for their review and any subsequent actions they deem appropriate," she said.
"DAC considers the allegations to be serious and the alleged actions in violation of policy, which warrants further review by management."
Walker said the prison learned of the allegations through internal grievances filed by the inmates, not by the letter sent to the court.
US Magistrate Judge Joi Elizabeth Peake agreed to accept the letter as a formal federal civil rights action on 19 November.
However, she said she could not accept the handwritten letter of complaint in its current condition because of legal issues with its format and because it was not filed in the correct judicial district.