These eerie photos of an abandoned ski resort in South Korea may be a harbinger of what lies ahead for the country's gleaming new Winter Olympics venues. The Alps Ski Resort was one of the country's first winter sports destinations, attracting tens of thousands of skiers every year, until it abruptly shut in 2006.
Now, a grubby mattress greets visitors in the lobby; mouldy old chairs are still set up in rows in a peeling auditorium; and a faded banner promising that "Customer satisfaction begins now" droops loosely above a dried-up swimming pool.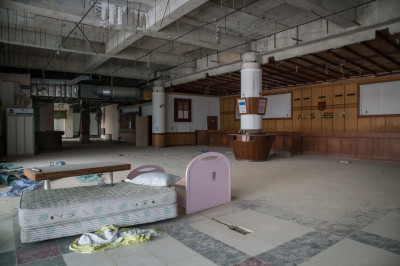 The chairs of abandoned ski lifts sit on a barren, ghostly mountainside; Eighties-era ski boots gather dust on a counter in a former ski rental shop; and a rusty clock tower looms over the disused resort, its hands permanently pointing variously to 6:50 and 5:20.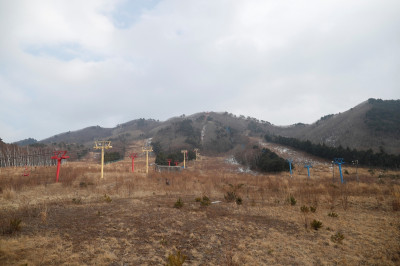 Mildewed pictures of the bustling snow-covered resort still hang on the walls along with a 2009 calendar; while dead pot plants lie on the dirty floor, wrapped with holiday decorations from more than 10 Christmases ago.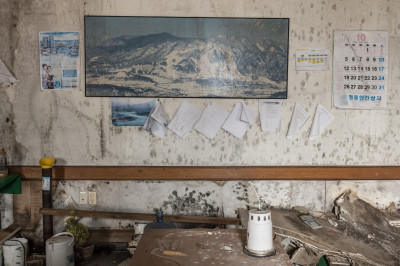 Opened in the 1980s near the Demilitarised Zone (DMZ) that separates the two Koreas, the resort boasted the heaviest natural snowfall in the country. Villagers say that in the resort's heyday, cars lined the streets every weekend as skiers from as far as China and South-east Asia packed its eight pistes, with around 30 per cent of customers foreigners.
But its owner went bankrupt in the face of increased competition from more accessible rivals with newer facilities, according to an official at the Goseong County office. The resort's decline also reflected a drop in the number of people taking part in skiing, a phenomenon that has continued since the resort's closure. The number of South Koreans skiing has declined from a peak of around 6.8 million in the 2011-2012 winter ski season, to around 4.8 million in the 2016-2017 season, according to data from the Ski Resort Business Association of Korea.
IBTimes UK shares photos taken inside and around the abandoned Alps Ski Resort in Goseong, South Korea.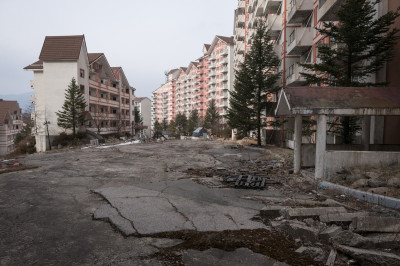 South Korea has spent $800 million (£571 million) on the sporting facilities for the Winter Olympics in Pyeongchang – around 100 kilometres (60 miles) away – but the International Olympic Committee has expressed concern over the absence of future plans for several of them, saying the Games' legacy should be addressed "as a priority".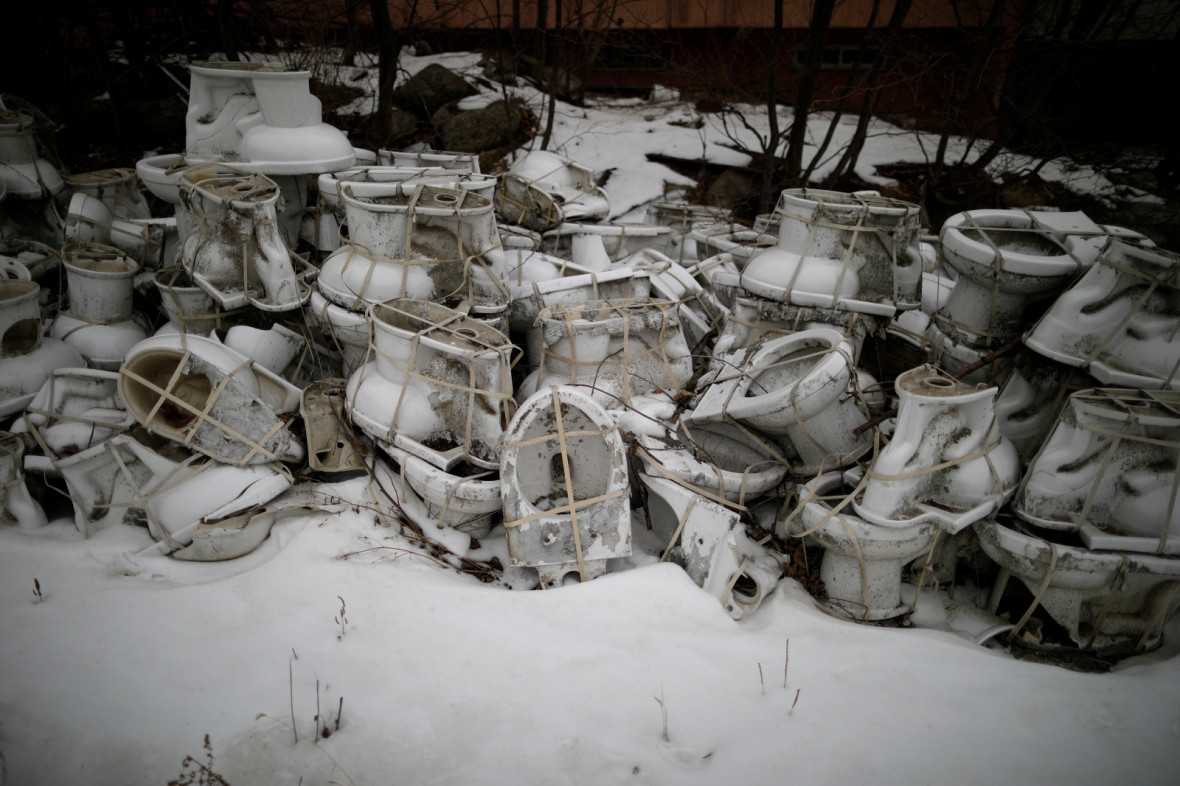 Whether South Korea's new and revamped Olympic venues will thrive, or face the same struggles that led to the Alps Ski Resort's closure remains to be seen. But the tattered buildings and piles of rubbish – including dozens of discarded toilet bowls – that litter the resort's landscape are a reminder of the challenges the sport continues to face in South Korea.