A new book of haunting photographs takes readers inside derelict and abandoned state hospitals, asylums, and psychiatric facilities across the USA. Among the sometimes infamous institutions explored in the book Abandoned Asylums are a private mental hospital that treated Marilyn Monroe, an asylum where Charles Manson was once incarcerated, and an autopsy theatre that was the scene for some of America's very first lobotomy procedures.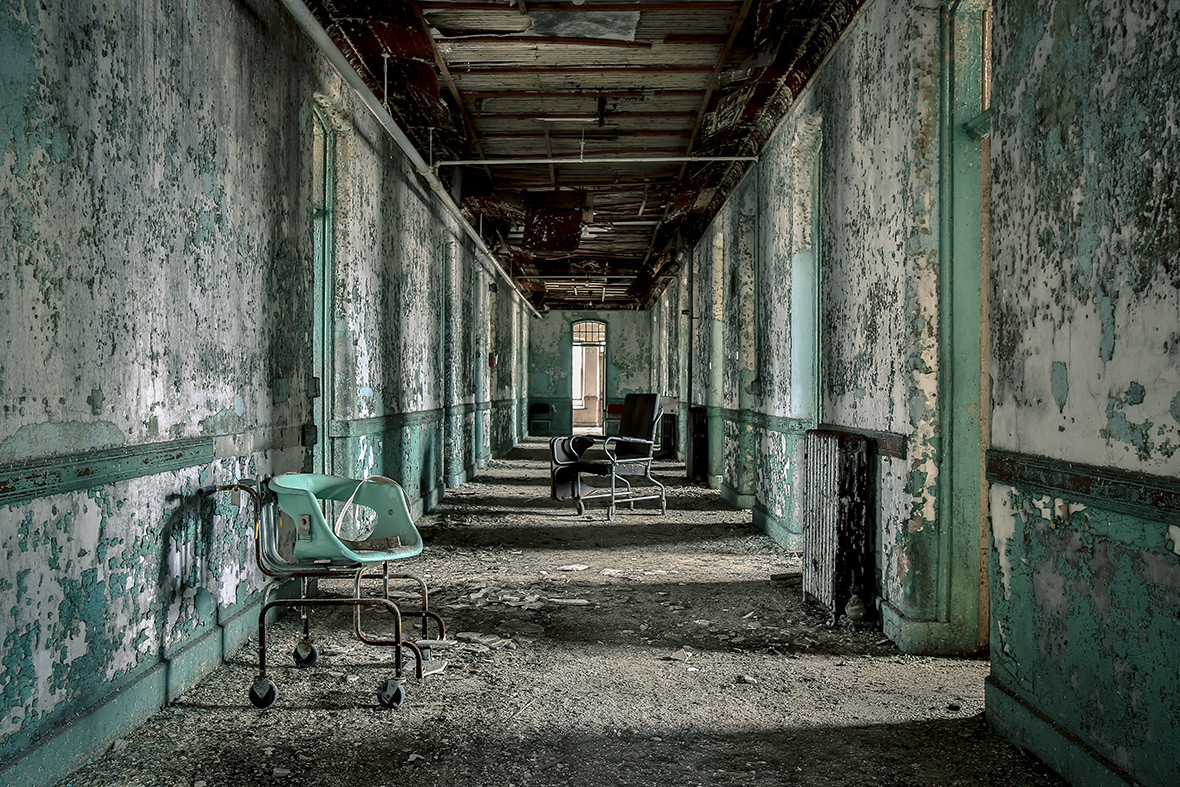 IBTimes UK presents a small selection of the haunting photographs in Abandoned Asylums by Matt van der Velde, published by Jonglez.
---
Pennhurst State School and Hospital, originally known as the Eastern Pennsylvania State Institution for the Feeble-Minded and Epileptic
Opened in 1908 in Spring City, Pennsylvania, and originally designed to treat 500 to 1,000 children and young adults, the population swelled to 4,000 individuals, classified into categories such as imbecile or insane. In 1968, a five-part NBC news report entitled Suffer the Little Children revealed the horrendous conditions inside the institution. Viewers were taken inside the cramped, filthy, understaffed warehouse, where children were physically restrained and tied to cots, flies covering their emaciated bodies. The institution was finally closed in 1987 after almost a century of neglect, malpractice and inhumane conditions.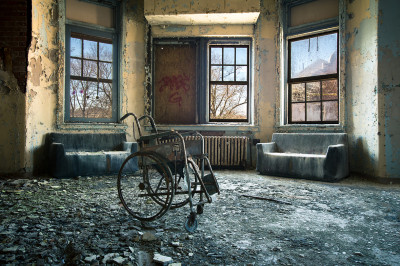 Forest Haven, Laurel, Maryland
Nestled discreetly in a heavily wooded area outside Washington DC, 22 vacant buildings stand on a 300-acre campus which, at its height, served over 1,300 children and adults with severe mental disabilities. Closed in 1991 by order of a federal judge, citing years of alleged abuse, inhumane treatment and medical incompetence, the abandoned facility is now a time capsule, with all its contents frozen while the fabric of the buildings decays around them. Patients' suitcases with their personal belongings lie stacked ceiling-high, and medical records spill into a hallway. The building's present state gives hardly any idea of its past horrors.
Adults were physically restrained in cots; untreated bedsores went so long without attention that they resulted in death; residents wore nothing more than adult-sized nappies; and toothless mouths as a result of stomach acid rotting them away. Between 1989 and 1990, 10 patients died from complications as a result of malpractice and neglect – nine of them over a nine-month period.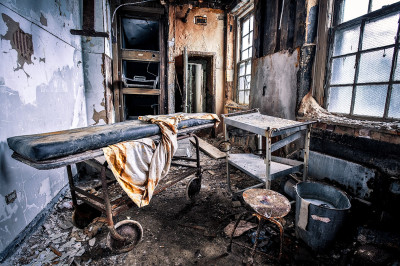 St Elizabeths (formerly known as the Government Hospital for the Insane) in southeast Washington, DC
Opened in 1855 as America's first federally operated psychiatric hospital, St Elizabeths housed more than 8,000 patients at its peak in the 1950s. The hospital aimed to provide the "most humane care and enlightened curative treatment of the insane of the Army, Navy, and the District of Columbia". The hospital's most famous and most dubious contribution to science is as the home of America's first frontal lobotomy. The hospital's medical director Water Freeman was zealous about the procedure's benefits, travelling to institutions across the US to instruct medical practitioners – or people with no surgical experience – how to conduct the operation in a "production-line" fashion.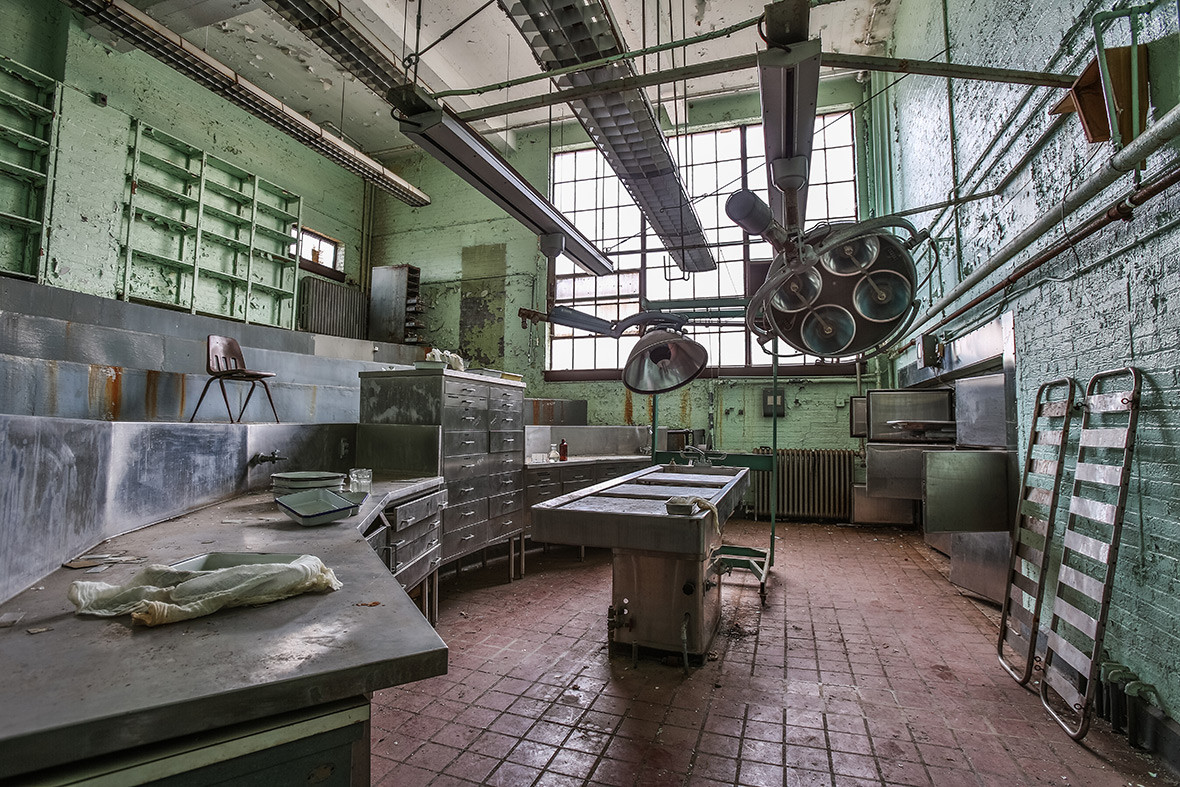 Willard State Hospital (formerly known as the Willard Asylum for the Chronic Insane) in Willard, New York
The Willard Asylum for the Chronic Insane was opened in October 1869 as a step towards transferring responsibility for the care of the mentally ill to the state; previously the care for such individuals remained at a local level. The insane, the feeble-minded, the inebriates, crippled, epileptics, beggars and societal outcasts of the time had been kept in almshouses, poorhouses, jails and, in some cases, hidden in cellars and basements. In an era of indifference, neglect and brutality, Willard was revolutionary; it offered patients kindness, gentleness and understanding. Unfortunately, it was not immune to overcrowding and it suffered a similar fate to other asylums, ceasing most operations in 1995.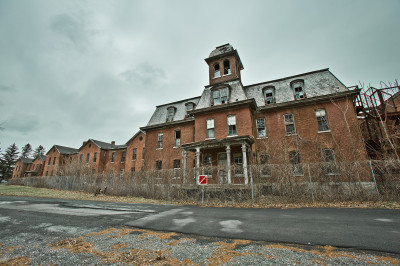 Not long after its closure, some 400 suitcases were found untouched in a locked and sealed attic. Each piece of luggage served as a time capsule of a period from approximately 1910 to 1960, offering a heartbreaking glimpse into the daily existence of patients. Photographer Jon Crispin was commissioned to document each and every artefact found inside the cases and penned a book entitled The Lives They Left Behind. In 2005 the suitcases became a travelling museum exhibit, which has now found a permanent home in Buffalo, NY at the Museum of DisABILITY – the only museum of its kind in the United States.
---
Grafton State Hospital in Grafton, Massachusetts
Established in 1901 as a farm colony for "chronic insane patients" of the Worcester State Hospital, it held 1,730 patients at its peak in 1945. The most famous patient was jazz musician Thelonious Monk, who was briefly held for observation in April 1959 after "acting erratically" at Boston's Logan Airport. The institution was shut down in 1973 as the first in a series of closures of state institutions. Today, the buildings are crumbling, with rows of dusty bath tubs bearing witness to the common practice of hydrotherapy (subduing patients with cold water showers and baths).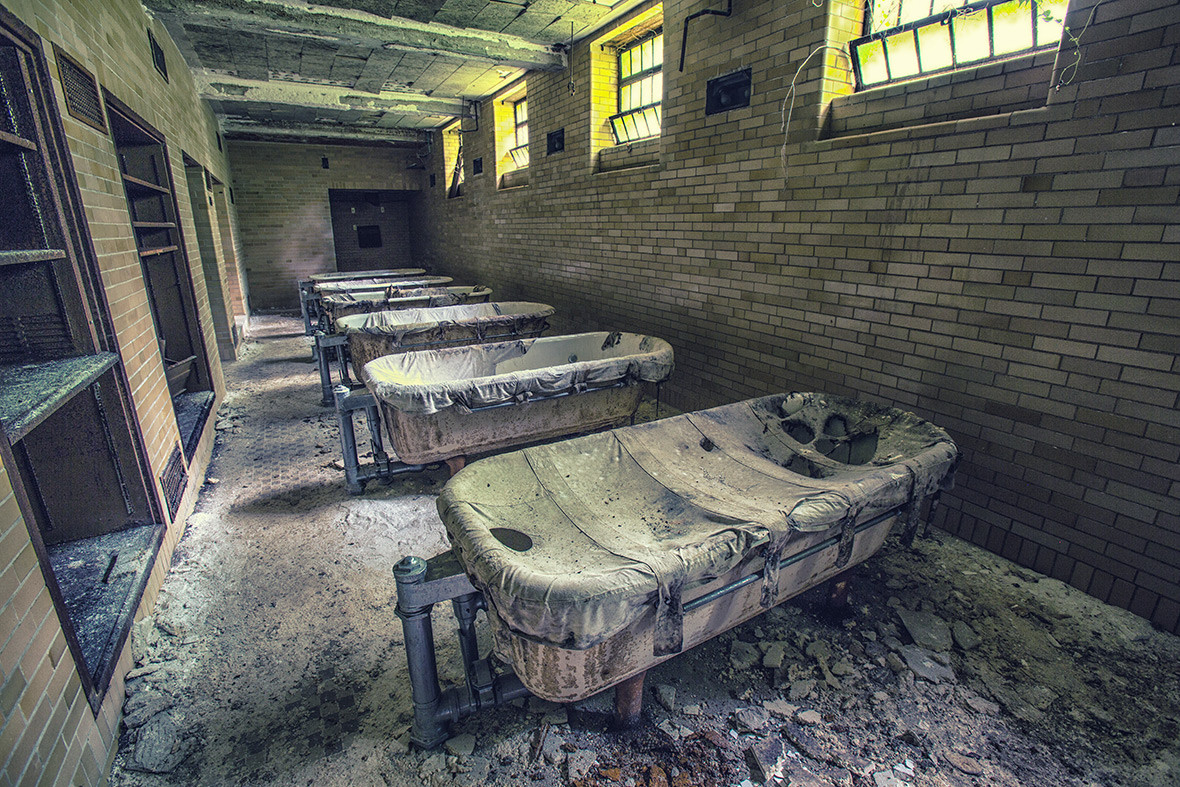 This gallery contains just a small sample of the photos and stories in Abandoned Asylums by Matt van de Velde, published by Jonglez Books.
Author and photographer Matt van der Velde says his interest in the evolution of mental health treatment arose from his experience as an infantry soldier in the Canadian Forces and his personal struggles with depression and post-traumatic stress disorder.