British photographer Rebecca Bathory has been granted rare permission to document the Fukushima exclusion zone. In the six years since the tsunami and ensuing nuclear disaster, some photographers have visited the area around Fukushima – but very few have ventured inside the most restricted red zone, or seen the interiors of its abandoned buildings, unchanged since residents fled for their lives on 11 March 2011.
IBTimes UK presents a selection of her atmospheric pictures from Return to Fukushima, the first book of photos taken inside inside the red zone.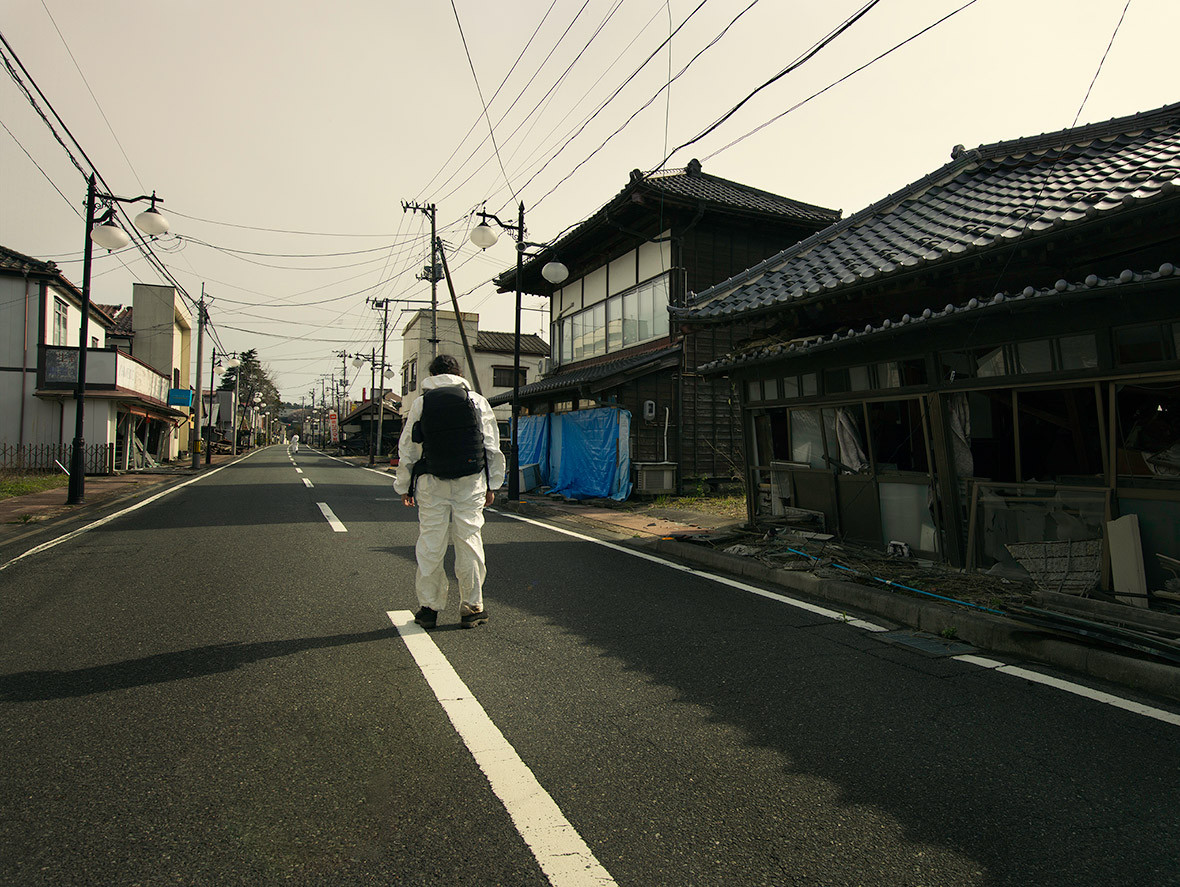 Together with Polish photographer Arkadiusz Podniesinski, Bathory spent five days exploring the area, starting with the town of Tomioka. She says: "We had to be very vigilant as we weren't supposed to be in the buildings. We ducked into the odd one occasionally, and found a supermarket, a home and a Pachinko slot casino. I was overwhelmed each time I entered a building, knowing they were pretty much untouched since the disaster."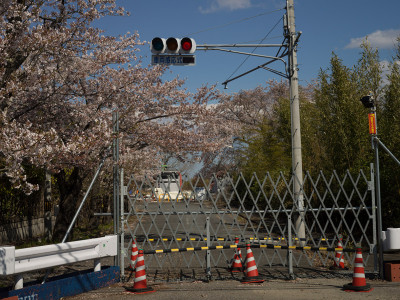 They also visited the towns of Namie and Futaba, finding shops littered with dusty books and DVDs that had tumbled off the shelves when the earthquake struck. She says: "I have photographed hundreds of abandoned buildings, but it is very rare to find one that hasn't been tampered with somehow by humans, whether by photographers moving objects around for photos or people vandalising them. It felt very special to be in an abandoned place where furniture and objects had been left untouched, the same as on the day it happened."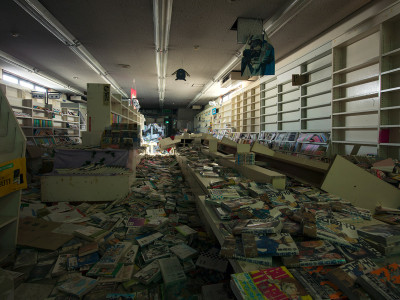 She visited two farms. One was run by a man who had rescued cats and dogs from the danger zone. The other was a much sadder sight: a former cattle farm where all the animals had been left to die. She describes: "Pen upon pen of dead animals. Their bones littering every single one. Deeper into the pens I saw heads hanging from ropes that had originally been used to tie them to the railings."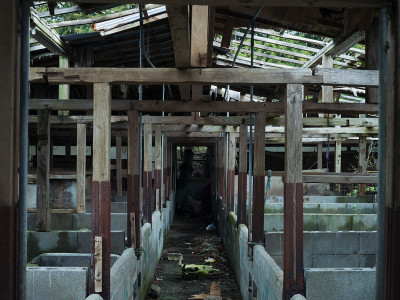 The two photographers spent a couple of hours inside a school and then discovered a supermarket inside the red zone. She says: "It was close to the border so we snuck in amongst the tall grass and ran inside. It was pitch black and the stench of rotting food hit me immediately. As I wandered around, torch in hand, it felt like something out of a zombie apocalypse movie, produce scattered on the floor."
Bathory says she found the trip overwhelming: "It all became too much, I had witnessed loss, pain, suffering, destruction, tragedy, death and decay, unlike any other abandoned building I have ever been to. I know emotionally that I will not be able to return here. Maybe this is why there aren't that many photographs of this place. It's a heart-wrenching story, told through these photos."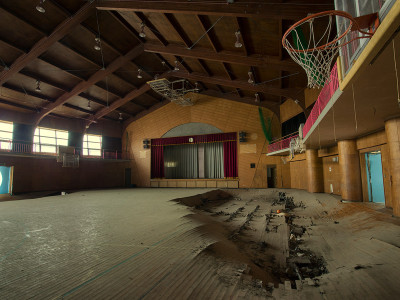 Bathory says she wanted to capture photos of and explore areas that have not been photographed before, with a sensitive artistic approach: "I wanted my photos to capture the beauty that still exists in the area, because despite the tragedy of the earthquake and tsunami, it is still a place of serenity and peace. I timed my visit to coincide with the blooming of the cherry blossom, Japan's Sakura. It was poignant for me to capture the exclusion zone in this time of celebration of nature, and as the symbol of spring, new life blossomed around this place of tragedy."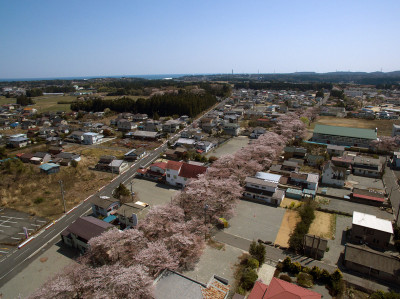 "I wanted to capture a moment of time, a moment from which hopefully these towns will continue to be cleaned up and rebuilt and one day residents will return to their homes and rebuild their towns, very much in the same way Hiroshima has become a thriving city again," she concludes. "I hope that these photos may be viewed in years to come in the same way that photographers captured the aftermath of Hiroshima."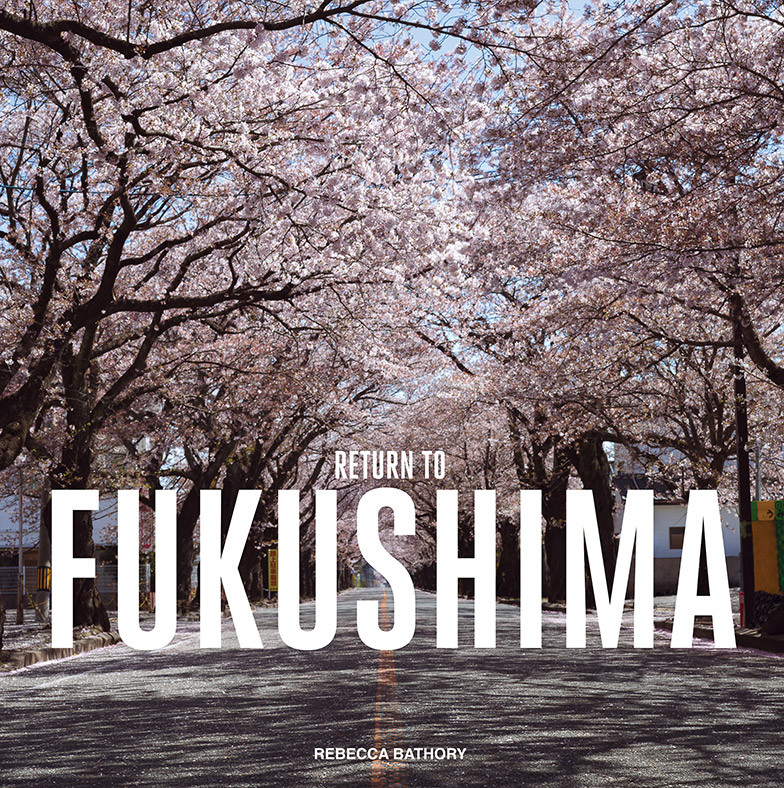 Return to Fukushima is published by Carpet Bombing Culture. Rebecca Bathory is also the author of Soviet Ghosts: The Soviet Union Abandoned. A Communist Empire in Decay, published in 2014. You can see more of her work at her website. You can also follow her on Facebook or Instagram to keep up to date with her latest photographic endeavours.