Rebecca Bathory – a fine art photographer from London – has spent five years travelling around the world seeking out the most beautiful, decaying abandoned buildings. Her series Orphans of Time started in 2012, when Rebecca stepped into an abandoned school and fell in love with the beauty to be found in decay, and her previous love of fashion photography became replaced by a love of capturing images of these buildings.
Orphans of Time is a collection of images from more than 500 abandoned locations that Bathory visited over the last five years.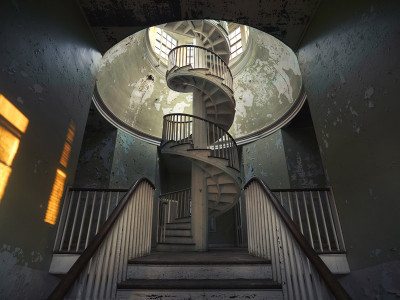 Behind boarded-up windows and "No Trespass" signs lies a hidden world, slowly being claimed back by nature. Rebecca finds entry to these forbidden places and sensitively captures a beautiful record of them, as they deserve to be recorded for posterity, before they are permanently lost. She tells their stories and character through carefully composed images, revealing the romance and memories of the ruins.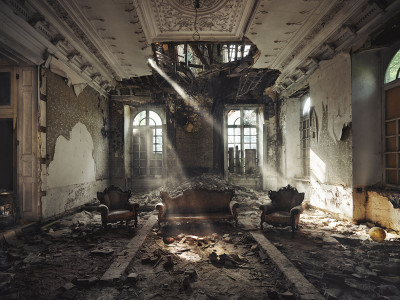 Bathory has published two books – Soviet Ghosts, featuring abandoned prisons, military complexes and asylums behind the Iron Curtain, and Return to Fukushima, the first book of photos taken inside inside the most restricted part of the exclusion zone around the tsunami-stricken nuclear reactor in Japan.
Orphans of Time, the book, is a 240 page, limited edition of 2,000 featuring around 200 full colour photos of the most beautiful sites Bathory visited. She has chosen to self publish this series via a Kickstarter campaign as it holds a very special part of her heart. Inspired by Victorian photo albums, with a gold embossed cover and a metal clasp to close the book, it looks if it has been found decaying in the very buildings featured within its pages.
This project will only be funded if it reaches its goal by 31 May 2017. Signed and numbered fine art prints are being offered as rewards for pledges. Visit the Kickstarter page to find out how you can get involved.