In the second episode of Inside Tech City, Alistair Charlton visits Google Campus, where budding entrepreneurs and startups can rent desks and make use of a canteen, while socialising and sharing ideas with each other to help their young businesses grow.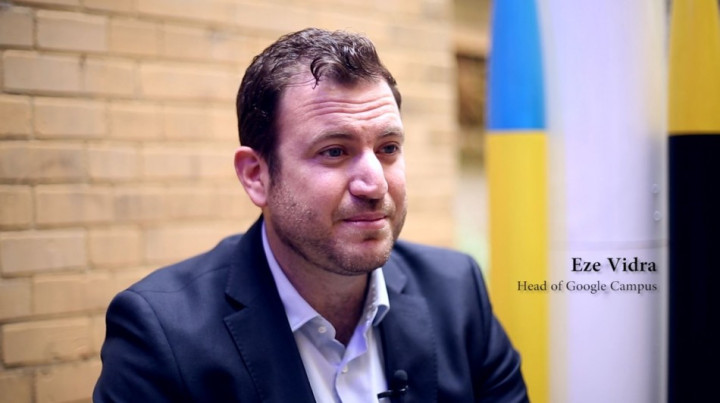 Startups can be made anywhere; in your bedroom, in the garage, a cafe or probably even the pub. But once your dreams of being the next Mark Zuckerberg extend beyond your bedside table, you're going to need some office space, and in central London that won't come cheap.
This is where Google Campus comes in. The seven-storey building in the heart of Tech City provides shared office space, a canteen and Google-esque decor for entrepreneurs and startups to rent. A permanent desk of your own cost £275 per month, or access to the building and desks only when one becomes free (hotdesking) costs £375 a year.
Must Read: Inside Tech City: Huddle
Speaking from the Campus garden, sat next to a 12-foot tall rocket (this is Google, afterall), Campus head Eze Vidra starts by reassuring me that any claims Google is only doing this to poach startups before they have a chance to grow, are unfounded.
Cluster
"One of the big challenges with launching Campus was to dispel all the conspiracy theories of 'why is Google doing this?' - but I'm happy to say Campus is a non-profit activity for Google; we don't invest in the startups, we don't buy the startups, we don't need a building to spot companies to buy."
With that cleared up, I wanted to know how Vidra thought the startup cluster growing in London's Tech City compares to those in New York and San Francisco, where the startup concept was born some 30 years ago with Silicon Valley.
Vidra believes London, with its high density of media, branding agencies and financial institutions, is most like New York, but is growing "at a much faster rate." He also thinks London shouldn't get too caught up in comparing itself to Silicon Valley, but believes that borrowing characteristics from several clusters will be more beneficial for our capital.
"We need to have the ambition of Silicon Valley, the hunger of New York and we need the culture of Israel. The national sport in the UK might be cricket or football, but in Israel the national sport is startups - everyone is either in a startup or they want to start a startup, and this is what we need to aspire to be."
Education
Vidra believes the UK's education system needs tweaking to help encourage entrepreneurial startup mentalities from an early age, and remind students that starting their own business is a perfectly valid career choice.
"For many people making startups in the UK, it's their first time; they quit their jobs or they come straight out of university and they found a startup. We try to help with that through [open source educational platform] Campus EDU by bringing in experienced founders and Googlers to give these first-time founders mentorship, but I think we're still making up our culture."
The entrepreneurial mentality is key, says Vidra, and planting the startup seed into secondary school children now will create a future generation of successful businesses. "I think people realised that when the financial crisis started in 2008, job safety was in the eye of the beholder and I think the next generation of entrepreneurs who are in high school or college are reading more about the success stories of startups and realising this is a viable career choice for them.
"If we are smart and plant the seeds for the next generation of startups to grow, I think the UK could be a primary destination for entrepreneurs who want to set up their company."
Failing quick
Vidra, who hails from Israel where he served as a lietenant in the defence forces, also praises the startup mentality of 'failing quick' and getting a product out to consumers as soon as possible, then not worrying about failure because at that early stage changes can be made quickly and cheaply.
"People have realised that you no longer have to spend thousands of pounds to develop a product that no one wants. You should get out of the building and find the first users, those with the biggest need. I think people now realise you can build companies with a much smaller upfront investment."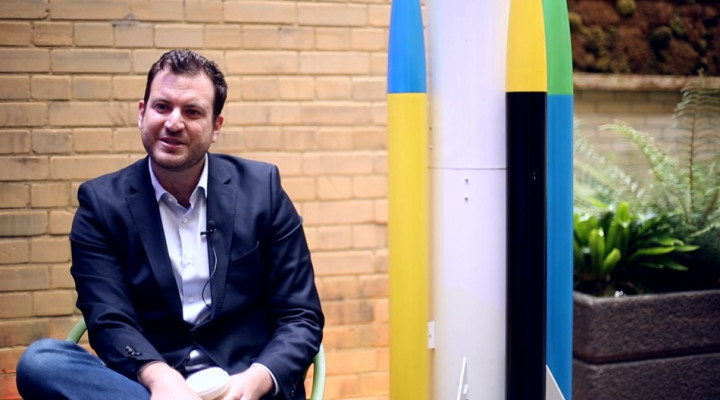 Aside from desks and a canteen, Campus also provides space for social gatherings (one of which is called Silicon Drinkabout, but don't let that put you off), as well as talks, presentations and competitions where startups pitch for investment.
Vidra recalls: "A few years ago when I moved to London there were three startup events worth going to, but today you can come to Campus and see there's more than 100 going on every month. Many of them are worthwhile - you're going to meet your co-founder or people who can help develop your startup, or help take it to the next level."
Government
The government's branding of Tech City didn't go down well with everyone, with skeptics accusing the government of putting its name to a success story which was already happening without it.
Although he believes the growth in this pocket of east London would have happened anyway, Vidra believes the government has "an important role to play in creating the right policies to enable growth."
Choosing his words carefully, Vidra added: "I don't think they can quite claim credit for the growth, but there is also room for celebrating the cluster and celebrating what goes on here, so Tech City effectively is a great brand for what's going on here...it doesn't impact the companies [located here] on a day-to-day basis, but it does make the world notice that 'look, the UK is actually a good place for tech companies'. Under one umbrella [the government] is able to show progress and numbers.
"There's plenty of work for them to do and I think it's great that there's someone at government who is dedicated to listening and watching this space."
Next week, I will be speaking to Divinia Knowles, who is chief financial and operations manager of Mind Candy, the company behind hit children's game Moshi Monsters.