In the middle of the Utah desert is a sprawling complex of top secret laboratories that handle some of the deadliest biological and chemical agents on earth. The Dugway Proving Ground, covering nearly 800,000 acres (1,250 square miles) of desert some 90 miles southwest of Salt Lake City, is the US Army's principal facility for testing of conventional munitions as well as chemical and biological weapons such as sarin, anthrax and VX nerve agent.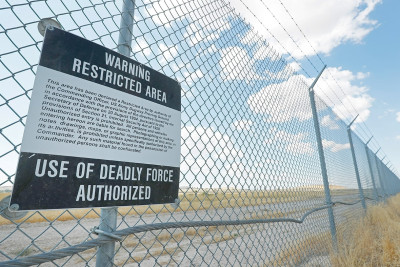 The facility was established in 1942, not long after the US entered the Second World War, when President Franklin D Roosevelt withdrew an initial 126,720 acres of land from the public domain for use by the War Department. Work began that summer, testing incendiary bombs, chemical weapons, and modified agents that could be sprayed from aircraft. Research is done for defence purposes only – they do not test any materials or measures for offensive operations.
Over the years, the proving ground has undergone various name changes and periods of deactivation and reactivation. More land was requisitioned so that more facilities could be added. Photographer George Frey was granted permission to tour a few of these facilities.
The Hazardous Materials Test Facility provides full-spectrum chemical testing and analysis of traditional and emerging chemical threats such as home-made bombs.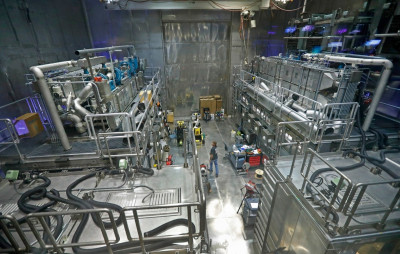 The Smartman Laboratory facility allows the US Army to test their suppliers' life-saving gear such as face masks against a range of chemical and biological agents.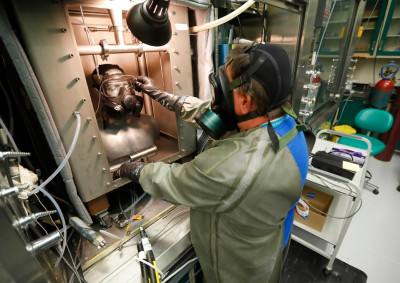 Testing of chemical agents, pathogens and toxins is conducted in sealed chambers.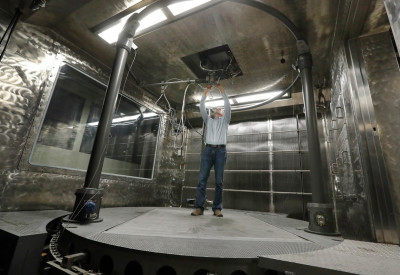 The newly created "BRAUCH" training facility is made up of old shipping containers that are hooked together to simulate an underground environment such as caves and tunnel complexes, so military units such as special forces can train for those environments.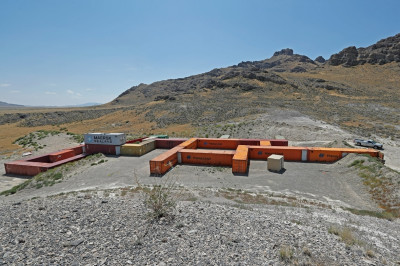 The facility has had its share of controversies over its 75-year history. In March 1968, 6,400 sheep were found dead just outside Dugway's boundaries. Upon being examined, they were found to have been poisoned by deadly nerve agent VX. In 2011 a tiny amount of the same substance was feared to have gone missing, leading to an overnight lockdown (it was found again, fortunately).
In 2015, it was revealed that Dugway had inadvertently sent live anthrax spores to others labs in the US. Further investigation revealed the problem was more widespread – live spores of the deadly bacteria had been sent to 192 labs in the US and several overseas countries, including the UK. The lab is responsible for neutralising anthrax spores that are sent to other laboratories for medical research and investigation, but for more than a decade, the lab used a technique that failed to fully neutralise the spores on many occasions.