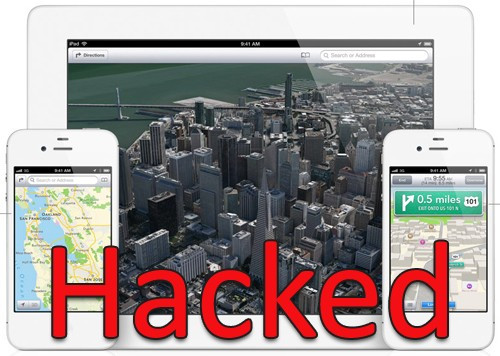 Apple's newest mobile operating system - iOS 6 - gets its biggest update. THe Maps application has been equipped with turn-by-turn navigation capability besides getting the added benefit of 3D Flyover mode. On the downside, the Flyover mode and navigation features are limited to the iPhone 4S and the iPad 2 or later.
Meanwhile, the latest update to Redsn0w has enabled Russian hacker Anton Titkov (iTony) to hack iOS 6 Maps, besides finding an exploit to run 3D Flyover mode on the iPhone 4. The exploit or tweak is better known as 3DEnabler to support the Flyover mode feature in 3D on older devices.
Check out the complete video depicting the Flyover in action on the iPhone 4:
If you already know that since Cydia doesn't work with the latest jailbreak for iOS 6, 3DEnabler will not install like a normal package and needs to be installed using the .deb file via SSH.
How to Hack 3D Maps and Enable 3D Flyover Mode on iPhone 4
Here is the complete step-by-step tutorial (Courtesy: Blackstryker) to install the tweak (without Cydia) along with the download link for 3D Enabler:
Step 1: Launch SSH, enter: apt-get update
Step 2: After the update, enter: apt-get install mobilesubstrate
Step 3: Then load the FTP deb file to your device via SSH and enter: dpkg-i putkfaylu / nazvaniefayla
Step 4: Make a respring or reboot
Second Method: Using 3DEnabler - Download here: http://dl.dropbox.com/u/10867582/com.alpden.3denabler_1.0_iphoneos-arm.deb
Step 1: On the computer in a test editor create a file containing: deb http://apt.iguides.ru. /
Step 2: Save the file created as: iguides.list
Step 3: Load the file via FTP to: / etc / apt / sources.list.d
Step 4: After that, via SSH, enter: apt-get update
Step 5: After the upgrade, enter: apt-get install com.alpden.3denabler
That's it... You are all done and you can now enjoy 3D Maps with 3D Flyover Mode, without having to pay anything at all.