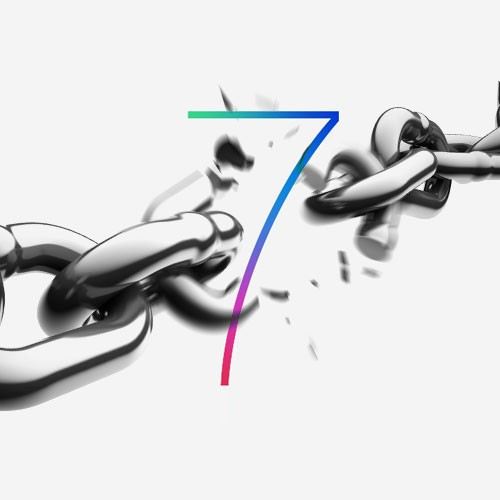 Quite unexpectedly, Pangu, a group of Chinese hackers, have released an untethered jailbreak for iOS 7.1 and iOS 7.1.1. A number of users have commented on Reddit that the jailbreak indeed works successfully and their iOS 7.1.x device have Cydia installed.
Meanwhile, well-known iOS hacker MuscleNerd has also confirmed via Twitter that the jailbreak is safe.
This unteththered jailbreak is compatible with iPhone 5s, iPhone 5c, iPhone 4S, iPhone 4, iPad Air, iPad 4, iPad 3, iPad 2, iPad mini, Retina iPad mini and iPod touch 5G running iOS 7.1-iOS 7.1.1.
Those who have already jailbroken their iOS devices untethered using the tool by Pangu and currently looking for jailbreak apps and tweaks, below is the list. The following apps and tweaks have confirmed to be working on iOS 7.1.1 by Reddit user, ZaRave, reports iPhone Hacks. Take a look at the iOS 7.1-iOS 7.1.1 compatible jailbreak apps and tweaks.
List of Jailbreak tweaks and apps
2x2 Folder Icons
3G Unrestrictor 5 (iOS 7 & 6)
Accelerate
Activator
Alkaline
Almpoum
Animer7
AppInfo
AppList
Applocker
Appro
ArrangeStatusBar
auki
Auxo 2 (iOS 7)
Background Manager

Badge Customizer
Barrel
BatteryLife
BetterPasscodeKeypad
biteSMS
Bloard
Bluepicker
Blur Remover
Blurfolders
BlurredMusicApp
Bridge
BrightVol
BTC Mouse & Trackpad
BytaFont 2
CallBar
CamVolZoom
CC Deseparator
CCControls
CCHide
CCMeters
CCSettings
Chrome Downloader Plus
ClassicBadges
ClassicLockScreen
Clear Background Apps
CleverPin
CloseAll
Color Keyboard for iOS 7
ColorBadges
ColorShot
Core Utilities
Core Utilities (/bin)
CryptoNotes
customLS
Cybernetic
CyDelete7
Cydia
Cydia Substrate
Cylinder
Dated
Display Recorder
DisturbPlease
DockShift
Drunk Mode
DynamicText
Eclipse
f.lux
Five Icon Dock
FlagPaint7
FlipControlCenter
Flipswitch
FolderCloser
FolderEnhancer (iOS 7)
FolderSwipe7
Forecast
GridSwitcher
GroovyLock
HapticPro
HASHBANG Productions Common
HiddenSettings7
HiddenSettings7 Icon
HideMe7
Hold2Speak
HUDDismiss
HudSlider
iCleaner Pro
IconSupport
iFile
Infinite Tweet 2
Inform Me
ipEQ for iPhone
JellyLock7
KeyShortcut
KeyShortcut Pro
LastApp
LockHTML3
LockInfo7
LockPages
MessageHeads
Messages Customiser
MobileTerminal
MultiIconMover+
MultitaskingGestures
Möbius
NCAllOnly
NCObey
NetworkList
NewTerm
NextGenUI
Nightmode
Nitrous
NoSlowAnimations
NoSpot iOS 7
NoStatusBar
NoteCreator
NotesCounter
NowPlayingStatusBar for iOS 7
OpenSSH
OpenSSL
Phantom for Snapchat
PhotoTorch
Platinum
PreferenceLoader
PreferenceTag
PrivateSMS
ProTube
ProximityCam
Purge
QuickPass
Random Icon Flip
Record 'n' Torch
ResetAllKiller
RightX
RocketBootstrap
roqyUSB7
Safari Resetter
SafariTabCount
sbquit
SBSettings
ScramblePass
SelfDestruct
ShowCase
SimplePasscodeButtons
SkipLock
Slide2Kill 7
SlideCut
Snooze
Software Update Killer
Speed Intensifier
Spin
Springtomize 3
SPTouch
SSH Connect
SSHMediaControls
StatusBarFix2
StatusHUD 2
StatusModifier
Still Capture Enabler 2
Substrate Safe Mode
SubtleLock (iOS 7)
SwipeSelection
SwitchSpring
SysInfoPlus
Syslog Flipswitch
syslogd to /var/log/syslog
TapToUnlock7
TetherMe
TimeForAlarm 2
TinyBar
top
unBold
Untrusted Hosts Blocker
Veency
Vertex
Video Zoom Mod
VideoPace
Volume Step
WiFi Booster
WinterBoard
WinterTerminal
xCon
Zeppelin
MesaVibrate
TypeStatus
GmailSender
Call on GV Pro
PandoraSkip
LocationFaker
Clipshot
Priority Hub
Circlet
Messages Customiser
NoNearMe
SplitMail