It's what pretty much everyone has been asking Apple to do for a long time, but is the redesign of iOS 7 too much for iPhone users to take?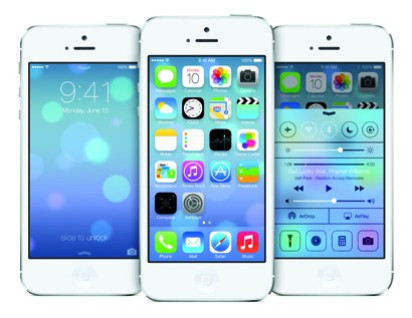 Apple was the original and for many years the best. It created the smartphone platform with the launch of iOS and the iPhone in 2007, but six years later and with minor tweaks here and there along the way, Apple's mobile software was beginning to look decidedly.....1980s.
It was all a bit twee, with faux leather here, and green felt there, making it look distinctly out of date and out of touch. Smartphone users these days want clean, uncluttered interfaces which let them get to what they want as quickly as possible.
And so while the functionality updates in going from iOS 6 to iOS 7 are limited, such is the size of the visual change that the new software looks almost like an entirely new piece of software.
Initial reaction
Initial reaction following the unveiling at Apple's Worldwide Developer Conference on Monday varied wildly from over-excited enthusiasm to downright outrage.
There is no question that Jony Ive and his team and carried out a root-and-branch overhaul of the operating system - at least from a visual point of view - with new icons, multi-tasking, redesigned apps and that 'flat look' everyone is talking about.
However, the initial reactions of a select number of journalists who were privileged to see the new software in action don't really make much difference to Apple (or to me for that matter). What really matters to Apple - and to its shareholders - is what the general public think.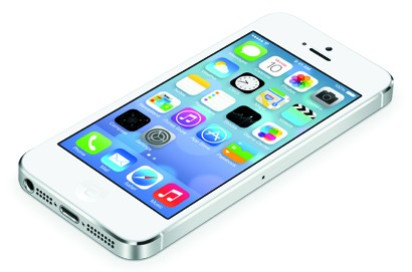 How will the millions of iPhone and iPad users react when they restart their devices for the first time this autumn having downloaded the iOS 7 update? Will they scream in delight or scream in terror?
We decided to ask a couple of mobile industry analysts how they expect the public to react:
Carolina Milanesi, Gartner research vice president said:
"There have been some comments about the fact that the icons are different and might be confusing for users. I think that keeping the iconography consistent (such as going all minimalist or all rich and bold colours and so on) across all icon would have been an impossible task without risking to end up with some either less than pleasing icons or an overwhelming feeling of too strong a departure from what we had.
"Despite these inconsistencies and some menu icons making you wonder what it is that that specific function does, I do not think users will have much of a learning curve at all. A couple of rounds through the menu and they will be good to go.
"The new design is fresh and young and it will give current users the feeling of holding a new device."
Jan Dawson, chief telecoms analyst for Ovum said:
"The new version is almost unrecognisable, which will make it polarising. Some people will love that their phone feels new and different, while others will be disoriented by the newness. Finding your Settings app is hard when the icon has totally changed, and the many people who easily get disoriented by their gadgets may well have a negative experience.
"On the other hand, this is a clear statement from Apple that it acknowledges the need to refresh the user interface and is willing to do something pretty dramatic. Many of the new features Apple added to iOS 7 are fixes to problems rather than dramatic or clever new ideas - Notifications, Siri, and Multitasking enhancements and the introduction of Control Center all deal with deficiencies rather than providing surprising new features no-one would have thought of.
"The fact that iOS 7 isn't coming until the [autumn] is a disappointment from a user perspective, but the delay is necessary to give developers time to rework their apps to take advantage of the new operating system and fit in visually."
Innovate and surprise
So it seems analysts are unsure as to the reaction, which must be worrying for Apple at a time when it needs to show it can still innovate and still surprise in the mobile space.
Apple's vice-president Phil Schiller received huge applause during the press conference when he defiantely shouted out: "Can't innovate any more my ass" - but he was talking about a niche desktop PC - the Mac Pro - and not iOS.
As Dawson points out, Apple is playing catch up here, filling in gaps in its software which Android and Windows Phone have already launched. It may mark the start of a new era for Apple and iOS but it needs to build on this new look quickly if it is to remain the brand to emulate.