A larger, 12.9in iPad is being developed by Apple's manufacturing partner Foxconn, with a potential release date set for March 2014.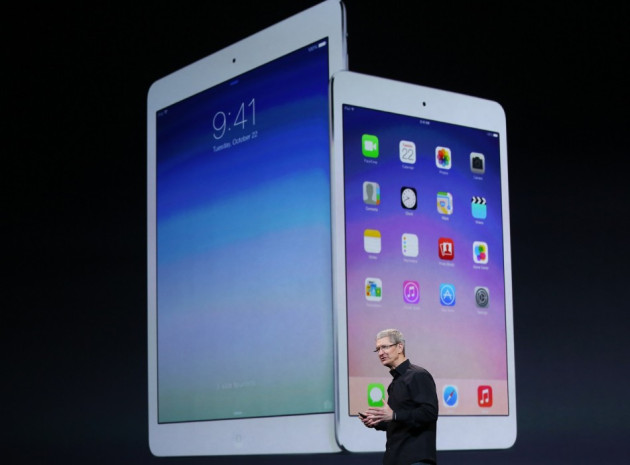 Joining the 7.9in iPad mini and 9.7in iPad Air, the larger tablet would bring the company's iOS mobile operating system to its largest-ever screen, at a size that would place it between the smallest MacBook Air, and the 13in MacBook Pro.
According to Chinese website PadNews, which the website calls the 'iPad maxi', could be announced by Apple in just four months time.
The website claims Foxconn is currently "doing the UI prototype debugging" as the device is not yet "completely finalised," but states: "This product is likely to be released in March next year."
Reports
PadNews isn't the first publication to claim Apple is working on a larger iPad. In July the Wall Street Journal claimed the California company was developing a tablet with a display "slightly less than 13 inches diagonally."
This was followed in September by reports that Apple manufacturing partner Quanta Computer was helping to create a 12in iPad; the company has previously worked with Apple on its iPod range and the MacBook Air.
Following the launch of the iPad Air last month, sitting alongside the iPad mini, it would make sense for Apple to announce a larger, more work-orientated iPad Pro in the near future, expanding the tablet lineup as it has done with the iPods, MacBooks and Macs over the years, and mirroring the laptop range's Air and Pro naming system.
Leaked photos
As with all rumours of upcoming Apple products, it should be pointed out that Apple and its rivals develop and create many devices which never see the light of day, so while Foxconn may well be working on a 12.9in iPad, this does not mean the device is ready to launch.
However, if reports of a March 2014 release are accurate, it won't be long until the inevitable leaked photos of components and retail packaging start to appear across the web.