Original iPad Open to Attack Due to Lack of iOS 6 Update
Not supporting the original iPad to upgrade to iOS 6 when it is released in the autumn poses potential security issues for the Apple tablet.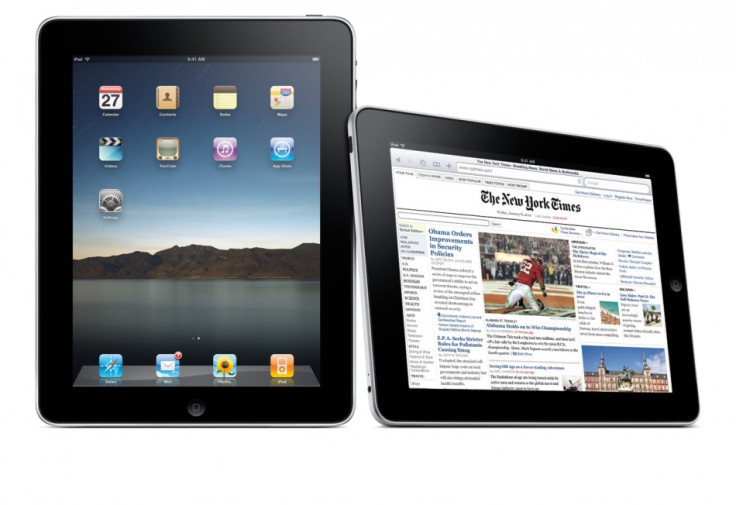 According to security expert Rik Ferguson from Trend Micro, Apple's reluctance to offer software support for the iPad, which is just over two years old, leaves the tablet open to attacks from malicious software.
As the original iPad will not see an update from the iOS 5 system that it is currently running, if any bugs or exploitable holes in its security are found, they might not be patched and repaired with future updates.
"Vulnerabilities affecting Apple's iOS are nothing new; there have been a steady stream of them patched since the operating system was born. Some of these vulnerabilities have been serious enough that they would allow remote execution of unsigned code on Apple devices," Ferguson said in a blog post on 18 June.
Adding: "In layman's terms that means that an attacker could run a program of their choice, remotely on your iPad, that's not good. If Apple ending support of the original iPad means that future updates to the operating system will not be compatible with older devices then clearly that presents a security risk."
Apple has released an early beta version of iOS 6 to developers - which we have reviewed - but when it is available to the public in the autumn it will only work on the iPad 2 or newer, iPhone 3GS or newer and the 4th generation iPod touch or newer.
We should point out that very few features of iOS 6 will be available for the aging iPhone 3GS, and Siri and 3D maps will only work on the iPhone 4S and third generation iPad, but dropping the original tablet completely shows Apple's disregard for users of slightly out-of-date hardware.
Ferguson goes on to explain that most manufacturers - in technology and further afield - work to a "current version minus one" approach, meaning that they keep the current version up-to-date, as well as the one previous to it.
Not doing this, he explains, presents issues for Apple. "They have a long-lived operating system that runs on hardware that has a yearly refresh cycle. At some point older devices must clearly be dropped from support, however if that happens too soon, rather than encourage users to upgrade, it may discourage them from buying Apple at all."
With regard to Android, which has been criticised for becoming too fragmented - an issue we looked into recently - Ferguson believes that the openness of Google's mobile operating system allows smartphone and tablet manufacturers to modify the software as required for their products.
"It is no less complicated for Android and no less of a problem; it is simply less visible due to the fragmented nature of the Android space, after all, there are already plenty of devices out there running version 1.x of Android that will never see the welcome relief of an operating system upgrade.
"When consumer vendors become the enterprise suppliers, the motivations for product lifecycle management are radically different."
© Copyright IBTimes 2023. All rights reserved.