iPhone 5, iPhone 4S Rumour Round-Up: What to Expect From Apple's iPhone Media Event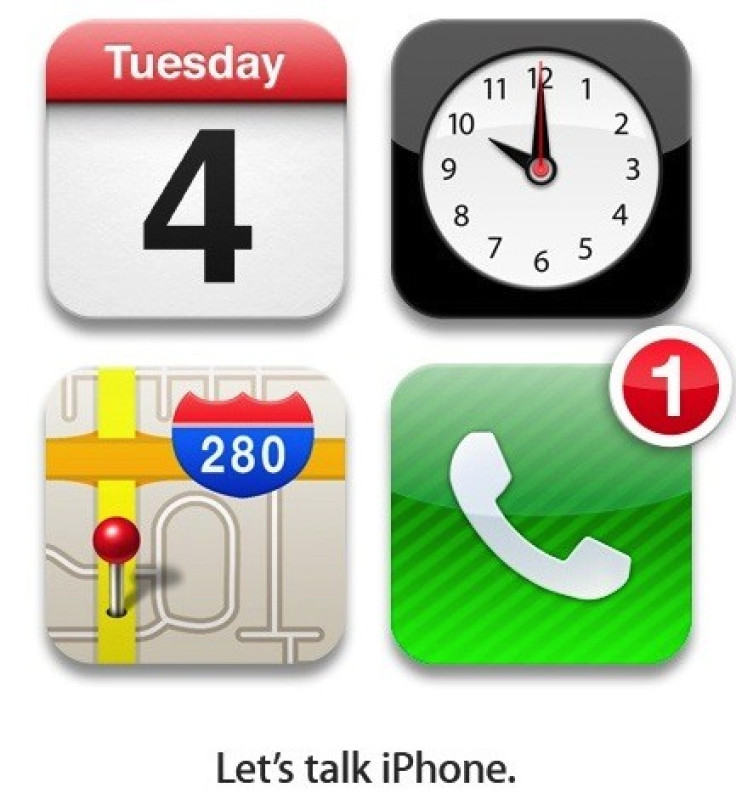 With Apple's iPhone-focused media event just round the corner, the IBTimes offers you, the lucky reader, an all-inclusive summary of the biggest rumours stalking the cyber-highways regarding Apple's next iPhone.

Apple's New iPhone
Since Apple confirmed its 4 October event, chief on everyone's lips is the question, will Apple release a new, next generation iPhone or a modified version of its current iPhone 4?
Answering this question the world's media has split into two camps; some holding onto hope arguing Apple will unveil its next-generation iPhone camp, others that it will re-focus its efforts releasing a budget version of its iPhone 4.

A Re-Jigged iPhone 4
The speculation began earlier in 2011 when a number of media sites "leaked" -- most using unnamed sources -- a series of internal product codes similar to that of Apple's current iPhone 4. Most recently 9to5Mac's mysterious "Mr X" added to these rumours alleging to have discovered the codenames in Apple's internal inventory.
The first code, the N90A, initially led to speculation that Apple was making no additions to its current iPhone. Common consensus regarding the currently fictional device suggested Apple would instead strip the phone down, making it only contain 8GB of internal storage.
The second "leaked" code, the N94, received far more attention. Commonly referred to by the world's media as the iPhone 4S, speculation suggests the device will house a modified 3.5 inch screen, be powered by the iPad 2's current A5 processor and boast 1GB of RAM.
The iPhone 5
The more hopeful commentators have continued to suggest Apple will release a truly next generation successor to its current iPhone 4. Predictably labelled the iPhone 5, details regarding the future, fabled device's spec remain vague and change rumour to rumour.

iOS 5
Though officially unveiled earlier in the year at Apple's Worldwide Developers Conference, the company's highly anticipated iOS 5 operating system is expected be used on its next iPhone and thus to appear at the 4 October media event.
Despite many of the future OS' 200 features already being revealed, the question of when iOS 5 will launch remains unanswered. With common consensus amongst the media suggesting Apple's next iPhone will come with the OS pre-installed many critics have speculated that Apple may finally give iOS 5 a full release date. Certain sites have even gone so far as to suggest the OS will launch Monday 10 October.
iCloud

As well as iOS 5 Apple is also widely believed to be on the brink of launching its full series of iCloud services. The launch would reportedly allow iPhone and iPad users to sync information such as their contacts, calendars, mail, apps, and books with their iCloud account.
Other rumours have also emerged suggesting Apple may have finally cut a deal to secure international rights for iCloud music services.
Assistant
The Assistant is believed to be Apple's true ace-in-the-hole for its next iPhone. The feature reportedly allows the iPhone to take voice input commands and turn them into commands, thus allowing users to schedule events, send messages and search the web without lifting a finger.
© Copyright IBTimes 2023. All rights reserved.