Despite recent rumours suggesting that the next generation iPhone is already in production and could arrive as soon as August, a new report claims testing is still ongoing, with an autumn release date planned.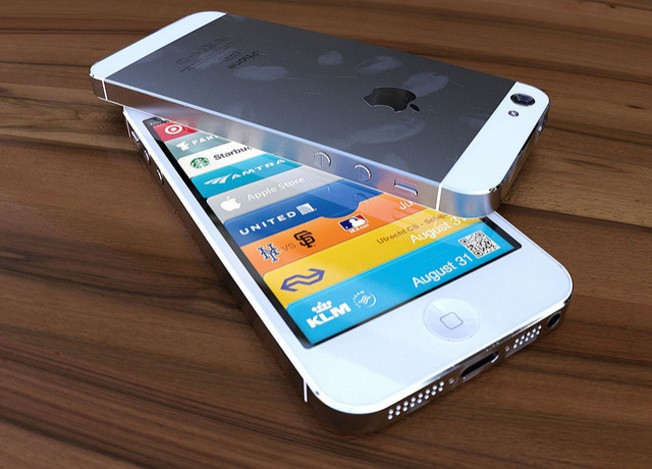 The latest nugget of iPhone-shaped speculation comes from BGR, which cites "a trusted source" and states that Apple is currently testing a device with 1GB of RAM - up from 512MB in the iPhone 4S - an LTE radio for 4G browsing speeds, like in the new iPad, and a near field communication (NFC) chip.
BGR said on 18 July: "There are several reports suggesting that Apple (AAPL) has begun final production of its next-generation iPhone already, but we have learned from a trusted source that this isn't quite true.
"Apple goes through multiple stages before a product is manufactured, and two of these include the 'engineering verification test' stage and the 'design verification test' phase."
The site believes that Apple's new iPhone is currently in the EVT3 stage, which is the third revision of the engineering test stage, and it has not yet entered the design verification test phase of development.
For reference, the iPhone 4 prototype that was famously lost by Apple in a tequila bar, before finding its way into the hands of a Gizmodo journalist in 2010 was in the DVT stage, which the new iPhone has apparently not yet reached.
BGR continues: "It's certainly possible Apple is producing engineering samples of new iPhones and has started manufacturing device enclosures to iron out any problems with the manufacturing line before real production starts, but that's all that is happening at this point in time.
"The final version of Apple's next iPhone - the one that you will buy - has not started production yet."
The use of 1GB of RAM is no real surprise, as the demands of the upcoming iOS 6 and future, higher quality games, will require the extra memory, and a gigabyte brings the iPhone level with Samsung's Galaxy S3 and the HTC One X.
As for 4G (or LTE), the new iPad was given LTE capability for super-fast mobile internet speeds when it was launched in February - but only in countries where LTE is available.
The UK does not yet have 4G, and it almost certainly won't have it when the new iPhone is expected to go on sale in the autumn, so we might miss out on this feature for another year.
As for NFC, however, Apple announced the new Passbook application with the launch of iOS 6 at WWDC in June, and while it currently works by displaying scannable vouchers and tickets on the screen, we expect an NFC-powered version to arrive alongside the new iPhone later in the year, which will make spending vouchers as easy as touching your phone against a reader.
As always, Apple is keeping quiet on the subject, and the first official news we'll have on a new iPhone is when invitations to its launch drop into our expectant inboxes later in the year.