We investigate what free iWork software, fingerprint scanner and A7 chip will mean for Apple next generation of tablets.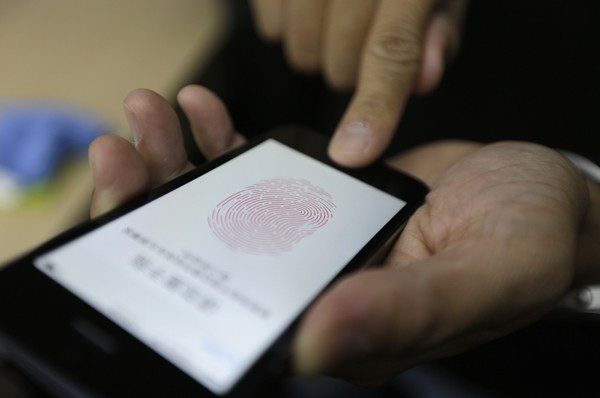 In the last week we have seen what look like very convincing leaked cases for the fifth generation iPad and the follow-up to the original iPad mini. The videos (seen here and here) give us a good indication of what Apple's next tablet will look like, but it was the announcement of the iPhone 5C and iPhone 5C this week by Apple which would give us much more information about what to expect from the new tablets.
Last night Apple launched its seventh generation iPhone - the iPhone 5S - alongside a separate offering in the form of the colourful iPhone 5C, which is aimed at attracting those looking for something a little different while using most of last year's hardware.
The iPhone 5S is the flagship model and it is the new features included in this model which gives us some clues as to what to expect from the iPad 5 and iPad mini 2.
Fingerprint sensor
As widely rumoured, Apple revealed that the Home button of the iPhone 5S will now double as a fingerprint reader. The sensor will allow you to register five separate fingerprints which can be read in any orientation, allowing you to register one print from your entire family or just all of your fingerprints.
It is almost a certainty that Apple - having got the technology up to speed for the iPhone - will roll out the fingerprint sensor to both the iPad 5 and iPad mini 2. Apple bought fingerprint recognition experts AuthenTec last year and have taken until now to implement that expertise into its products, and having gotten it right (in Apple's mind at least) I'm sure they will want to implement it as widely as possible.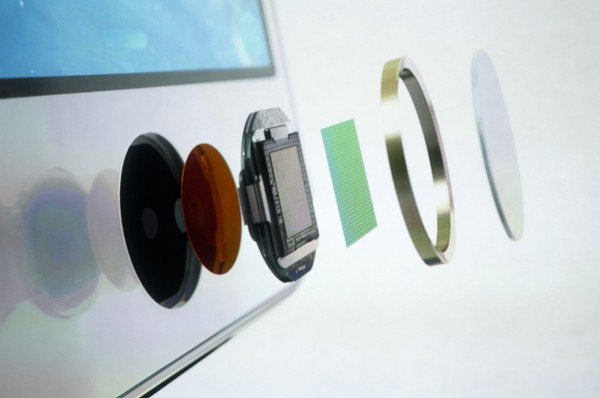 Currently the fingerprint sensor can only be used to unlock the iPhone 5S and authenticate purchases on iTunes - meaning developers don't have access to an API yet. I expect that to change however and by the time we see the iPad updates in October we could see much more functionality for the new sensor.
Free iWorks and iLife
Rather overshadowed by the noise around the new iPhone 5S and iPhone 5C was an announcement by Apple that it would be making its catalogue of productivity apps free to those buying a new iOS device.
This means anyone buying a new iPad, iPhone or iPod touch will have access to the iWork and iLife suite of apps for free, previously costing £2..99 each.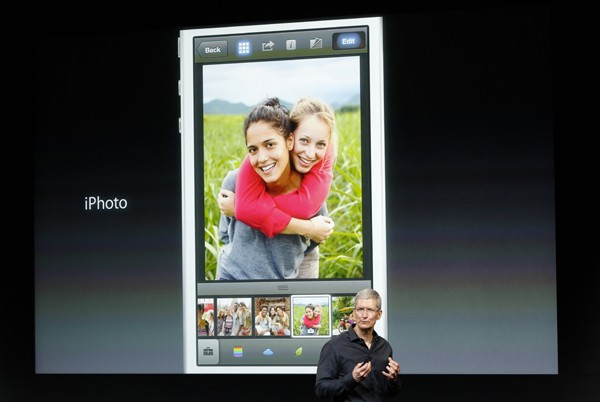 The five apps included in these packages are:
Pages - a word processing app (aka MS Word)
Numbers - a spreadsheet app (aka Excel)
Keynote - a presentation app (aka PowerPoint)
iPhoto - photograph organisation tool
iMovie - video editing tool
While of course iPhone 5S and iPhone 5C users will welcome getting the iWork and iLife apps for free, the constraints of the iPhone's 4in screen will mean that very few of the millions of soon-to-be-new-iPhone-owners will ever use these apps.
No, this announcement has much bigger implications for the iPad 5 and iPad mini 2, as the 9.7in and 7.9in screens will be much more suited to creating and editing content using these apps.
Users of new iPhones and new iPads will be presented with the option to install these apps free-of-charge when they are setting up the device initially - in a move clearly signalling how Apple sees mobile devices moving from primarily content consumption devices, to content creation devices.
Apple is clearly looking to take advantage of its software development prowess and push home an advantage which other manufacturers cannot match.
A7 chip
One of the big pieces of news coming out of the iPhone 5S announcement was the inclusion of the all-new A7 system-on-chip - which features the first 64-bit processor in a smartphone.
What does this mean? Essentially it means more power. All previous chips were 32-bit meaning the iPhone could only fetch 32 bits of data in a clock cycle, with the new A7 chip that has been doubled to 64 bits.
While this theoretically means a doubling in speed and power, in reality it will mean a speed boost of between 15% and 30%. Apple has rewritten its core apps specifically to take advantage of the new 64-bit processor but for the moment most apps won't be tweaked to take advantage of the new power.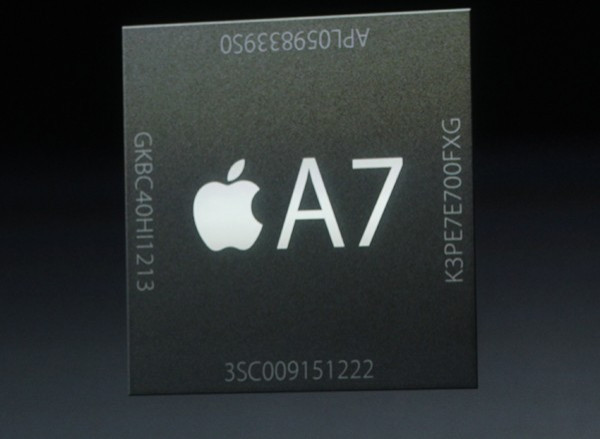 However Apple also said it had upgraded the Xcode development environment to make it easy for developers to upgrade their apps to 64-bit.
Therefore, by the time the new iPads roll around we should see many more apps taking advantage of the A7 chip which is almost certainly going to be powering both new tablets.
Additionally the type of apps taking most advantage of the new processor are ones best suited to the iPad range, such as video- and photo-editing software and high-end gaming such as Infinity Blade 3 which was revealed at the iPhone event.
Indeed the A7 chip could see the iPad mini 2 in particular become a serious competitor to the likes of the PS Vita and Nintendo 3DS as a viable portable gaming machine.
M7 Chip
Along with the A7 powerhouse, Apple has included a new M7 chip which it calls a "motion coprocessor." The chip is dedicated to constantly monitoring three sensors - gyroscope, compass and accelerometer - without the need to wake up the A7 chip, promising if nothing else major battery life savings.
Apple say the chip will allow for "a new generation of health and fitness apps." It will work in conjunction with a new CoreMotion API which will use "contextual awareness" to establish whether you are driving, walking, running or stationary.
While this is clearly very exciting for iPhone 5S users - and points towards a future iWatch - for iPad users the uses are more limited. Unless you plan on going running with your iPad 5 or iPad mini 2, then the M7 chip will have very few practical uses - suggesting Apple may leave it out of the new iPads completely.