Rover Spy Tank is The New Must-Have iPhone Accessory
Headphones and speaker docks are all well and good, but what your iPhone or iPad really needs is a Wi-Fi-controlled spy tank with night vision camera. Your pets may be less than pleased.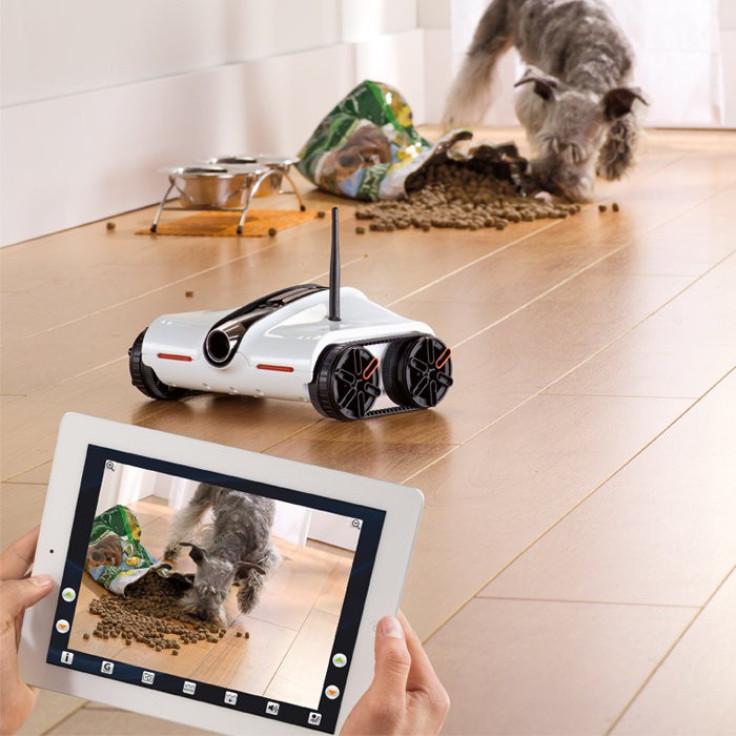 iPad-controlled spy tank. Who wouldn't want one?
US store Brookstone has developed the Rover App-Controlled Spy Tank, controllable by iPhone, iPad or iPod touch over Wi-Fi. The Spy Tank can stream live video and audio back to the controlling iOS device using its onboard camera and microphone.
The camera can be manually adjusted and takes still photos as well as transmitting a live video stream; recording in the dark isn't a problem, as the tank comes equipped with infrared night vision, letting owners terrorise the cat at all hours, even in the dark.
The Rover spy tank can be navigated with on-screen buttons, or by G-Drive Mode, which uses your iPhone's accelerometer to control the tank by tilting your phone left or right. Wi-Fi connectivity means that the spy tank can be controlled from up to 200 feet away in open ground, or 100 feet around walls.
The tank is powered by 6 AA batteries and retails for $150, while the application to control it is free.
© Copyright IBTimes 2023. All rights reserved.