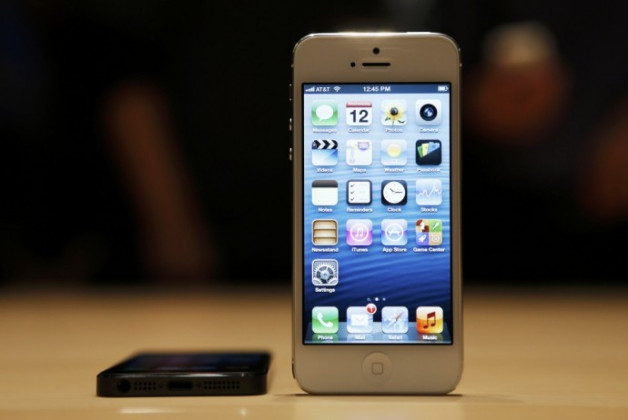 Apple's new iPhone 5 has beaten the Samsung Galaxy S3 in a series of drop tests conducted by the website Android Authority.
The video below shows the three different tests, which simulate common accidental drops from pocket level, mid-body level and ear level. In the initial drop test, both devices were dropped from a height of around two feet six inches. The iPhone 5 was undamaged on the front and rear, but suffered minor scratches on the sides. The Galaxy S3 suffered slight scratches on its sides. After the initial drop, both devices were functioning well, their displays undamaged.
The second drop test produced almost the same results for the iPhone 5, while the Galaxy S3 suffered damage on its front.
In the final test, the iPhone 5 suffered minor damage, while the Galaxy S3's front glass and casing were noticeably affected.
"The hard aluminium shell of the iPhone 5 withstood the impact pretty well, and the glass protecting the display remained intact. Meanwhile, the Galaxy S3 predictably lost its back cover and suffered damage to the casing and the front glass," said Android Authority.
Watch the tests in this video, courtesy of Android Authority:
The second video below, courtesy of iFixYouri and 9To5Mac, shows how the iPhone 5 holds up in real-world scenarios. The screen appears highly resistant to scratches, withstanding a razor blade. In the lap test, the device landed with little damage.
"This phone is by far the most durable iPhone we have seen. The strengthened new gorilla glass, paired with the light design is definitely beneficial to the iPhone being able to survive your average drop," claims the site.
Watch the video below, courtesy of iFixYouri and 9To5Mac: