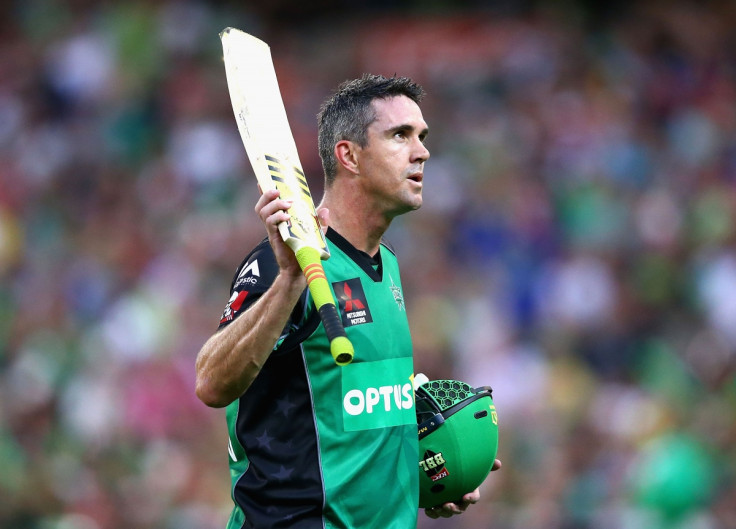 The most popular T20 league in the world, the Indian Premier League (IPL), is back, this time not on the field but on the auction table. With two new teams in the form of Rising Pune Supergiants and Gujarat Lions looking to snap up players, the much-awaited auction did not disappoint. The excitement around the nine marquee players had the franchisees scrambling to get them on board, with seven out of the nine being bought. From Shane Watson to India's very own Yuvraj Singh, let's take a look at where the marquee stars ended up.
Kevin Pietersen (Base Price INR 2 crore) was sold to Rising Pune Supergiants for INR 3.5 crores ($515,618, £355,562).
If there is a T20 league going on anywhere in the world, it is a given that Pietersen will be a part of it. The Englishman, despite being forced to retire in 2013, is such a big draw that most teams would break their bank to sign him. Delhi Daredevils, for example, paid Rs 9 crore for the player in 2012.
The mercurial batsman has not always been at his best in the IPL but has still managed to score 928 runs with a strike rate of 136.07. This coupled with his form in the recently-concluded Big Bash League, tempted Pune to buy the player.
Ishant Sharma (Base Price INR 2 crore) was sold to Rising Pune Supergiants for INR 3.8 crores ($559,814, £386,038).
Pune signed their second player in the marquee list with fast-bowler Sharma joining their ranks. The bowler has been a disappointment in the IPL going at almost 8 an over, a big gamble from Pune considering the price he has been bought at.
Not to be outdone by their new counterparts, the newly-formed Gujarat Lions too got into the action buying not one but two marquee players in the form of all-rounder Dwayne Smith and fast-bowler Dale Steyn.
They bought Smith (Base Price INR 50 lakh) for INR 2.3 crores ($338,834, £233,655) and Steyn (Base Price INR 1.5 crore) for INR 2.3 crores ($338,834, £233,655).
West Indian all-rounder Smith has been one of the more consistent performers in IPL history. The power-packed batsman has scored 1,822 runs with an impressive strike rate of 131.26. Smith was a vital cog of the now-dissolved Chennai Super Kings.
An economy rate of 6.71, an excellent strike rate and an impressive leadership skill, what is not there to like in Proteas pacer Steyn. Royal Challengers Bangalore's Vijay Mallya too felt the same but eventually Gujarat Lions got their man, who will be the leader of their bowling attack.
Yuvraj Singh (Base Price INR 2 crore) was sold for INR 7 crores ($1.3m, £711,124) and Ashish Nehra (Base Price INR 2 crore) for INR 5.5 crores ($810,257, £558,740) to Sunrisers Hyderabad
One of the biggest draws at the auction, Yuvraj lived up to the hype with Sunrisers Hyderabad fighting of Royal Challengers Bangalore for the southpaw. Despite middling returns in the last few editions, Sunrisers will be hoping that Yuvraj lives up to his lofty reputation.
Returning to the Indian fold after three years saw Nehra's price skyrocket, something which did not affect Sunrisers Hyderabad. With 89 wickets in 74 matches at an economy rate of 7.7, he is a steal for any team.
Shane Watson (Base Price INR 2 crore) was sold to Royal Challengers Bangalore for INR 9.5 crores ($1.4m, £965,096 pounds).
Watson was the most expensive buy among the marquee players and it was no surprise that Royal Challengers Bangalore was the team to spend the big bucks. The player in question though is probably the most valued player of IPL history, scoring over 2000 runs and picking over 50 wickets. Bangalore missed out on Yuvraj but with Watson they have got one of the best all-rounder's in the world.
More about Cricket