Iran Nuclear Programme: Vladimir Putin and Hassan Rohani to Hold Telephone Conversation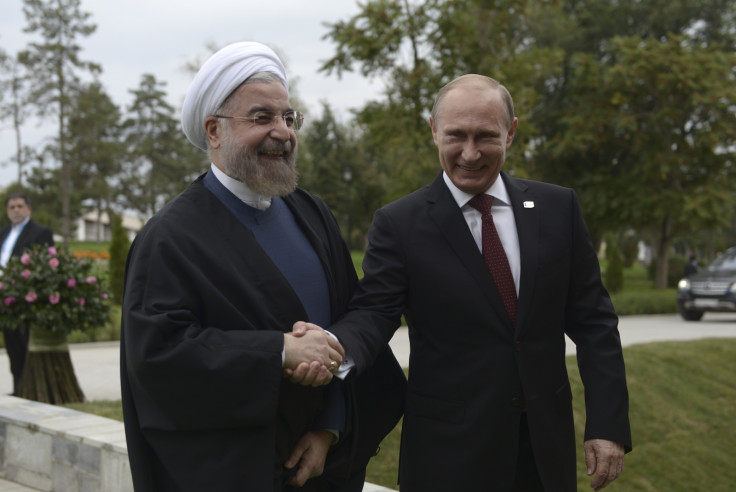 In what could be a potential game changer, Russian President Vladimir Putin and his Iranian counterpart Hassan Rohani are poised to hold a telephone conversation over the ongoing nuclear talks between Tehran and the P5+1 group in Vienna.
Russian foreign minister Sergei Lavrov made the disclosure at a meeting with Iranian foreign minister Javad Zarif in the Austrian capital.
"Tomorrow [Monday], he [Putin] plans to talk to Rohani, the administrations are in touch," Lavrov told Zarif, reported Russia's Sputnik News.
Iran and the P5+1 nations comprising the US, Britain, France, China, Russia and Germany are engaged in hectic negotiations as the self-imposed deadline is set to expire shortly.
The West has been demanding curbs on Iran's nuclear programme which they suspect is aimed at making weapons. But Tehran insists the programme is only for peaceful purposes.
With no final agreement in sight, both sides are likely to extend the deadline. Chinese Foreign Minister Wang Yi will join foreign ministers of other nations who are already in Vienna.
"At the moment, we are focused on the last push... big push tomorrow morning (Monday) to try and get this across the line," said British Foreign Secretary Philip Hammond.
"Of course if we're not able to do it, we'll then look at where we go from there."
Western diplomats involved in the talks have also hinted at possible extension of the deadline as serious differences among the parties persist.
"Our focus remains on taking steps forward toward an agreement, but it is only natural that just over 24 hours from the deadline we are discussing a range of options... an extension is one of those options," a senior American diplomat was quoted as telling reporters.
None of the parties have ruled out a surprise last-minute agreement.
© Copyright IBTimes 2023. All rights reserved.