Iraqi prime minister vows to 'terminate' Isis after retaking Ramadi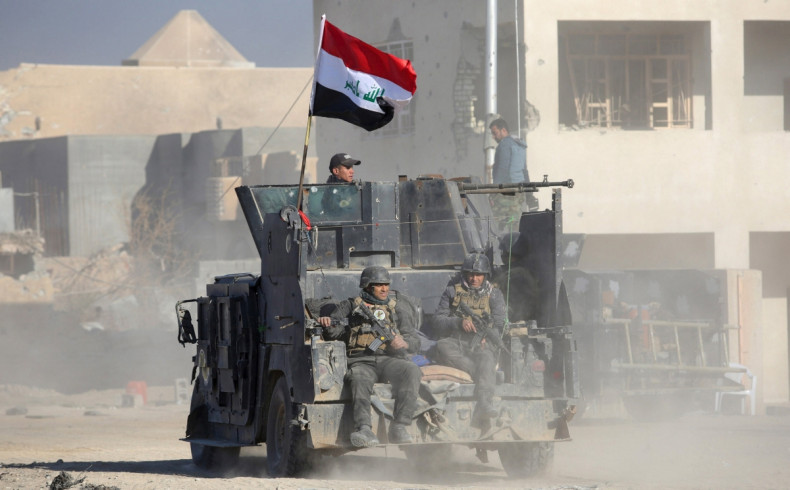 Iraqi Prime Minister Haider al-Abadi has vowed to rid the country of the Islamic State (Isis) after counter-terrorism forces retook the city of Ramadi. He added that IS' (Daesh) presence in the country will be "terminated" in 2016.
Following Ramadi's recapture, the army hoisted the Iraqi flag above the city's main government complex, declaring victory over the militants. IS had seized Ramadi in May in what was a humiliating defeat for Iraqi forces.
"If 2015 was a year of liberation, 2016 will be the year of great victories, terminating the presence of Daesh [IS] in Iraq and Mesopotamia," al-Abadi said on state television. "We are coming to liberate Mosul, which will be the fatal blow to Daesh." Iraq's second city of Mosul fell to the terrorist organisation in June 2014 and it is vital as it contains the largest population under IS control in either Syria or Iraq. The city is also strategically crucial to the militant outfit as it depends on it for funds by extorting and taxing its residents, and recapturing Mosul would deal IS a significant blow.
US Secretary of State John Kerry congratulated Iraqi troops for "displaying tremendous perseverance and courage in this fight". He said: "While Ramadi is not yet fully secure and additional parts of the city still must be retaken, Iraq's national flag now flies above the provincial government centre and enemy forces have suffered a major defeat."
The bid to retake Ramadi was supported by air strikes from the US-led coalition. UK Foreign Secretary Philip Hammond said: "This remains a long fight, but the coalition's strategy is succeeding. We will continue to stand with the Iraqi people until Daesh is defeated."
Iraqi forces managed to capture the government compound on 27 December after eliminating IS militants fighting back from buildings. Majid al-Fatlawi from the army's 8th division, told AFP that the terrorists had "planted more than 300 explosive devices on the roads and in the buildings of the government complex".
Having reclaimed Ramadi, the next test will be whether Iraqi forces can hold onto the territory. "The most important thing is to secure it [Ramadi] because Daesh can bounce back," Finance Minister Hoshiyar Zebari said.