Ireland's Unemployment Rate Tumbles to New Three-Year Low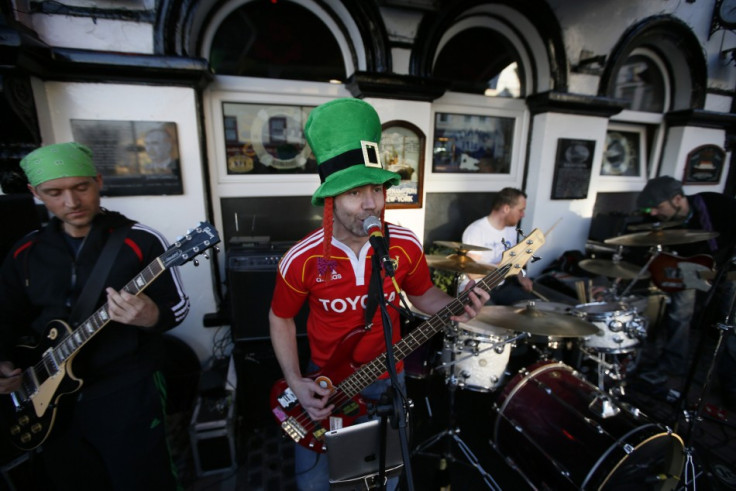 Ireland's unemployment rate dropped to a new three year low in June, suggesting that the recession-hit economy is continuing to create jobs.
According to data from the Central Statistics Office (CSO), the unemployment rate for June fell to 13.6%, from 13.7% in May, after the number of people claiming jobless benefits dropped by 2,500.
Year-on-year, Ireland's jobless rate stood at 14.9%.
Jobless benefit claimants fell to a seasonally adjusted 422,900 in June. CSO revised down May's total to 425,400 from 426,100.
Economists polled by Reuters estimated that the jobless benefit recipients would drop to 420,000 by the end of 2013.
Ireland's economy slipped into recession in the first quarter for the first time since 2009, after negative growth hit the country for the third consecutive quarter, primarily due to lower exports and personal spending.
The CSO said last week that the country's gross domestic product (GDP) contracted 0.6% in the first quarter of 2013, following a revised 0.2% and 1.0% contraction in the previous two quarters.
A technical recession is when a country posts negative GDP growth for two consecutive quarters.
Employment during the first quarter rose 1%.
The Irish government is expected to provide a smooth exit from its bailout but the recession is likely to raise fresh doubts among lenders about the nation's ability to repay its large debts.
Earlier in June, the International Monetary Fund approved the 10th disbursal of Ireland's bailout funds, amounting to $1.27bn (£808m, €950m). The IMF found the country was meeting the conditions of its €85bn rescue deal.
Ireland was the second eurozone nation to be bailed out by the IMF in 2010, after Greece, and has received $27.79bn in rescue funds so far.
The country still has one of the highest budget deficits in Europe. As a result, it continues to face deep spending cuts and tax hikes.
In 2012, the Irish economy grew by just 0.2%. It suffered from sluggish demand for exports in line with the slowdown in the eurozone. In April, the IMF forecast Ireland's economy to grow 1.1% this year and 2.2% in 2014.
© Copyright IBTimes 2023. All rights reserved.