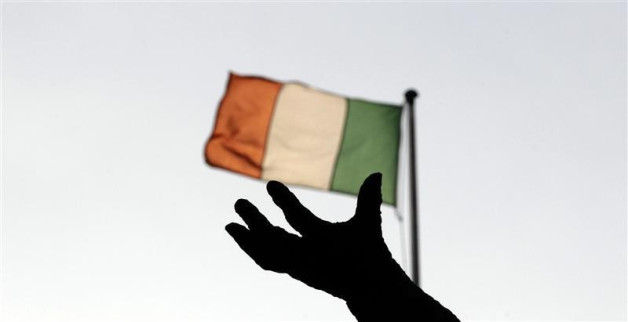 Ireland's economy has slipped into recession for the first time since 2009 as it posted a negative growth for the third consecutive quarter primarily due to lower exports and personal spending.
Ireland's Central Statistical Office (CSO) said the country's gross domestic product (GDP) contracted 0.6% sequentially in the first quarter of 2013, following a revised 0.2% and 1.0% contraction in the previous two quarters. A country is said to be in technical recession when it posts negative GDP growth for two consecutive quarters.
The CSO noted that personal spending declined by 3.0% during the quarter and capital investment was down by 7.4%. Net exports also declined during the period.
The decline in personal spending was despite a seasonally adjusted increase in employment in the quarter and stable nominal incomes. In addition, consumers saved more and lowered their consumptions.
On the output side, agriculture, forestry and fishing increased by 4.8% and industrial output including building and construction rose by 2.1%. On the other hand, public administration and defence output contracted by 1.5%.
The development indicates that the country's recovery from the ongoing financial crisis in the eurozone would take more time than previously anticipated. The Irish government was expecting a smooth exit from its bailout, but the recession is likely to raise fresh doubts among lenders about the nation's ability to repay its large debts.
While Ireland has managed to eke out mild growth in the euro region, it has one of the highest budget deficits in Europe. As a result, the country is still facing deep spending cuts and tax hikes.
In 2012, the economy grew by just 0.2%, well below the initial projections of a 0.9% growth. It suffered from sluggish demand for exports in line with the slowdown in the eurozone.
The government expects a recovery with a growth rate of 1.5% in 2013 and targets to reach the level seen in 2011 when the economy grew by 2.2%.
Separate official data showed that the balance of international payments was a surplus of almost €1.2bn in the first quarter.
Meanwhile, the total foreign liabilities of all Irish residents, including companies and the government, exceeded their foreign assets by €176bn at the end of the first quarter.