A notorious Isis henchman accused of beheading gay men and throwing them off rooftops has escaped from police custody just minutes after being arrested in Iraq.
Abu Omer – known as "White Beard" thanks to his impressive facial hair – was arrested in Mosul at the beginning of the year. Local and international media reported his detention but now it seems that the sadistic jihadi was back on the road in no time at all.
Human rights watch group the Clarion Project described the escape as a "remarkable failure of the Iraqi justice system – [an] Isis religious leader was arrested and released just minutes later after paying a $7,500 [£5,500] bribe."
The grisly executioner has been connected to dozens of killings inside the so-called Caliphate. Most shockingly, he appears to feature in an infamous video from 2015 that shows three men accused of homosexuality being publicly beheaded.
Describing the security debacle, local official Zuheir Hazzen el-Jaburi told Ayn Al Iraq: "I was in Mosul when a force from police intelligence arrested a man. After questioning they were told he was the mufti for the right bank of the [river in the] city – an Isis member.
"We asked people who he was, and they proved he really was an Isis mufti. After he was arrested, he left a motorbike behind. An hour later we saw the motorbike was no longer there.
"We inquired about it. They said he was released 10 minutes earlier after he paid 75 notes [$7,500]."
The official's report was confirmed online by UN ambassador and Yazidi genocide survivor Nadia Murad. She wrote on Twitter: "We heard from media that this Isis terrorist detainee who used to slaughter people in Mosul is now set free by some corrupt officials.
"We ask for justice, we demand UNSC resolution to be implemented immediately."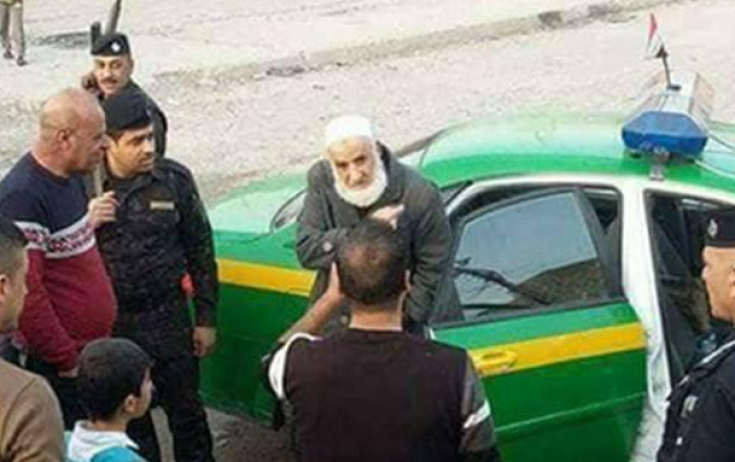 Isis lost control of Mosul in July 2016 after an attritional offensive by US-backed Iraqi forces that lasted almost a year.
There are estimated to be less than 1,000 Isis fighters left in Iraq and Syria, which the terror group once ruled over swathes of land and millions of people.
Most senior Isis operatives have fled Mosul as the Iraqi Army advanced but Omer appears to have bedded in. He was arrested earlier in the year after locals ratted him out.
However, his swift escape from justice casts doubt on the ability of Iraqi police to enforce the rule of law in a region that has been all but destroyed by a years of brutal conflict.
In the 2015 execution video, a man who appears to be Omer is seen addressing a large crowd from the centre of a roundabout while three alleged homosexuals kneel in front of him.
Other pictures show him inspecting a collection of rocks ahead of an apparent public stoning. There are also reports that he presided over the execution of suspected gay men thrown from the tops of buildings.