Isis security chief in Homs province among several killed in latest Syrian air force strikes
The air strikes were part of an ongoing offensive launched by Syrian government forces against Islamic State.
The Islamic State's (Isis) chief of security in Homs governorate in Syria was among several militants killed during the ongoing offensive launched by Syrian government forces in the region.
The Syrian army bombed the IS (Daesh) headquarters in eastern Homs with heavy artillery on Thursday (12 January), killing Abu Hafs al-Mashrifi and at least four jihadists.
The bombardment left more than a dozen IS members wounded and led to the destruction of two vehicles belonging to the militants as well as a tactical unit in the targeted district, local activists told ARA News.
"Al-Mashrifi, who used to lead Isis security operations in Homs Governorate, was killed along with other Isis jihadists under Syrian army fire in the Huwesis District east of Homs," media activist Abdulkhaliq al-Fistaqi reportedly said. The Syrian news agency added that a source close to the militant group also confirmed al-Mashrifi's death.
The offensive was reportedly launched in response to the recent advances made by the militant group in the region in December 2016. They had seized control of key areas in Homs governorate after clashes with the Syrian army, including parts of the T4 airbase east of Homs, security checkpoints in the nearby Mashtal and Qasr al-Hir districts, the main road between al-Qaryatain town and Homs city that serves as a vital supply route for the Syrian troops, ARA News reported.
However, Syrian government forces quickly retaliated and struck IS positions, killing several militants in the past few weeks.
Sana news agency reported on Wednesday that the Syrian air force targeted several IS and Jabhat al-Nusra terrorist positions in different parts of Deir ez-Zor and Homs provinces, inflicting heavy losses upon the militants.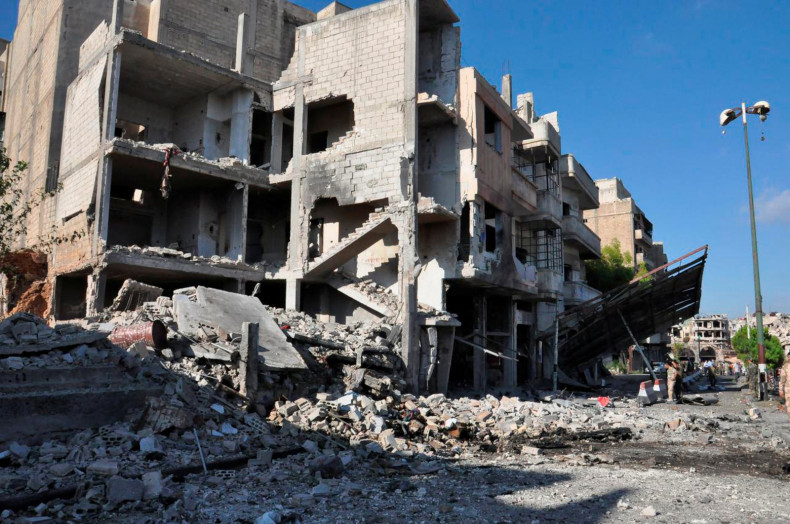 A military source told the news agency on Wednesday that the Syrian army units destroyed a car bomb and fortifications of the terrorists in Deir ez-Zor, and also killed many militants in al-Tharda mountain, al-Bu Omar, al-Mrei'iyeh, al-Bugheiliyeh, al-Husseiniyeh, al-Jafra, Hweijet Saqr, al-Hossan and al-Rushdiyeh.
In Homs province, Syrian army units destroyed 10 tanks to the north of the abandoned battalion, Beir al-Foaira and Jahar to the west of Tadmur (Palmyra) in the eastern countryside of Homs, in addition to killing a number of militants.