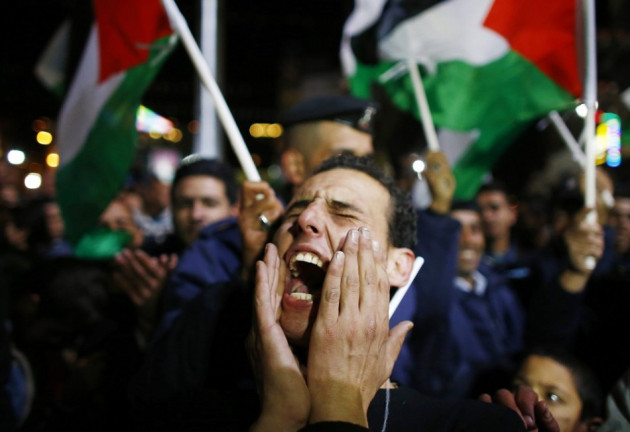 Israel has secretly detained a Palestinian man, suspected of being an al-Qaida chemical weapons expert, for more than three years without charge or trial, according to court documents.
Samer al-Baraq has been in administrative detention since 2010, an Israeli policy where suspected terrorists are jailed without trial according to evidence presented in a private military court.
Israeli prosecutors claim that Baraq, a Palestinian born in Kuwait, is a chemical weapons expert who was planning terrorist attacks against Israeli targets when he was arrested in July 2010 attempting to enter the country from Jordan.
Baraq, 39, is appealing to the Israeli Supreme Court to free him from administrative detention while Israeli authorities are requesting a six-month extension to his incarceration, which is set to expire this week.
The court documents revealed that Baraq studied microbiology in Pakistan, undertook military training in Afghanistan before being recruited in 2001 to al-Qaida by Ayman al-Zawahri, the group's current leader.
Israel uses the administrative detention process to pre-empt militant attacks against its people while keeping the reasons for detention secret.
Baraq's lawyer, Mahmid Saleh, told an Israeli Radio station: "If he is such a senior terrorist, then why hasn't he been prosecuted? There is no evidence against him."
In 2003, he was imprisoned for three months in Guantanamo Bay and later spent five years in a Jordanian prison.
The prosecution claimed that letting the suspect go would endanger the whole region.
The Israeli human rights organisation B'Tselem has said that 135 Palestinian prisoners were held in administrative detention in September.