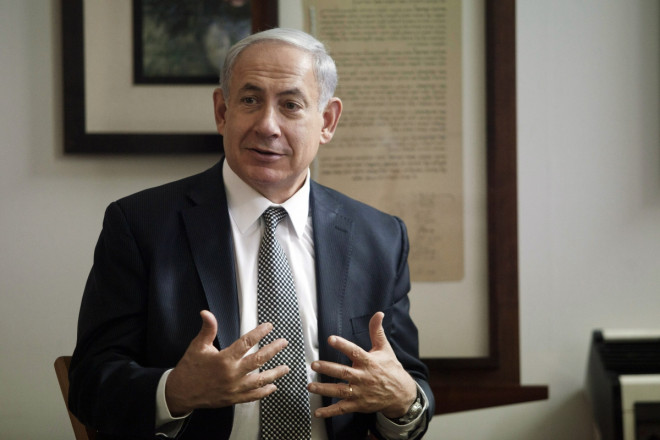 Israeli prime minister Benjamin Netanyahu is set to arrive in Japan in a bid to prod Tokyo towards an anti-Iran stance over Tehran's nuclear activities.
Netanyahu, during his four-day visit, will hold talks with several Japanese leaders to boost bilateral economic cooperation and diplomatic ties.
However, the discussions are likely to be dominated by Iran and Netanyahu is expected to urge Japan to side with Israel, suggest local reports.
The visit comes when Iran is set to hold its next round of nuclear negotiations with the five permanent members of the UN Security Council along with Germany.
The Vienna talks are aimed at a permanent solution to Iran's long-standing nuclear standoff with the west.
The Israeli premier is expected to urge his Japanese counterpart Shinzo Abe to refrain from lifting the economic sanctions on Iran.
Japan is a key importer of Iran's oil.
Japan's Kyodo news agency, citing an unidentified government source, reports that Netanyahu is also set to hold talks with Abe on bilateral cooperation in dealing with cyber-attacks.
Netanyahu, who is taking his family along on his trip, will also address scores of Japanese business leaders selling Israeli technologies.