ISS: Rare blue jet lightning that shoots upwards into space filmed in amazing detail
Astronauts at the International Space Station capture lightning above an enormous thundercloud.
Elusive and poorly understood blue jet lightning, which shoots upwards from the tops of thunderstorms towards space, has been captured on film in unprecedented detail by astronauts at the International Space Station.
Blue jets are difficult to study because they are rare, unpredictable and last for only fractions of a second. They form high up in the atmosphere and can stretch for tens of kilometres into the stratosphere. Blue jets are not the only rare atmospheric phenomena to be found at such high altitudes - other little-observed events include elves, sprites, and pixies.
Researchers filmed blue jets forming while travelling over the Bay of Bengal at speeds of 28,000km per hour in the International Space Station in 2015. The footage shows blue jets emanating from the top of a huge turret of cloud. The blue jets were filmed forming at a height of about 18km, shooting to about 40km altitude. A detailed study of the observations is published in the journal Geophysical Research Letters.
"It is not every day that you get to capture a new weather phenomenon on film, so I am very pleased with the result," said European Space Agency astronaut Andreas Mogensen, who filmed the lightning.
Blue jets had been spotted before by satellites, but their angle high above the Earth did not give very good observations of the lightning. The lower-flying ISS was able to get a much better close-up view of blue jets as they formed.
The film was taken as part of the Thor project, which studies thunderstorms and the atmosphere just above them. Weather forecasters on the ground worked with astronauts on the ISS to predict thunderstorms likely to generate phenomena such as blue jets, guiding the astronauts on when and where to point the camera.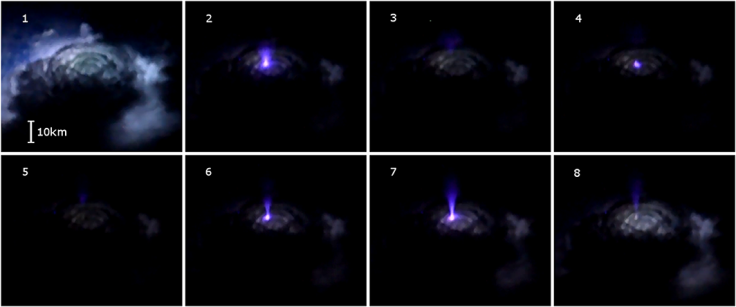 The result worked pretty well, generating a beautiful film of 245 blue flashes. "The observations are the first of their kind and give a new perspective on the electrical activity at the top of tropical thunderstorms," the authors write in the paper.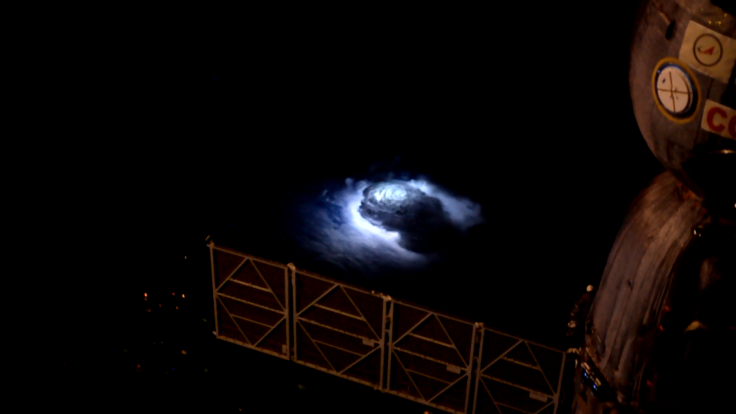 © Copyright IBTimes 2023. All rights reserved.