Storm Chaser: Amazing photos that convey the awesome power and beauty of nature
Storm chaser Mike Olbinski captures lightning, tornadoes and dramatic cloud formations in stunning images that convey the awesome power and beauty of nature.
Photographer Mike Olbinski chases storms throughout his native Arizona and further afield, capturing lightning, tornadoes and dramatic cloud formations in images that convey the awesome power and beauty of nature. A new book, Storm Chaser, gathers 100 of his most breathtaking images. He says he had always been interested in storms and would travel thousands of miles every year, chasing the big supercells and tornadoes that appear on the central plains of the United States each spring.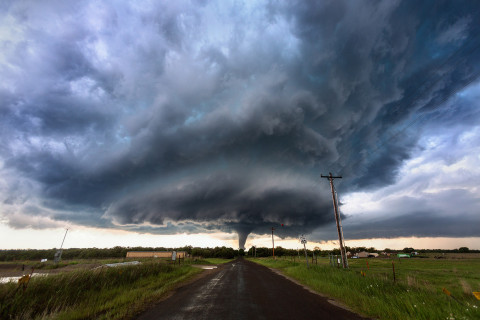 "But in 2011 my life changed," he says, "On 5 July I received a text with a photo of a dust storm rolling into the Phoenix area from the southeast. The day before I had just started practising time lapse photography and when I heard about a dust storm heading my way, I grabbed my gear and headed to a parking garage down the street. I thought that a time-lapse of a dust storm over the city would really give people an idea of how large these things can be.
"As I pulled up to the top of the parking garage, my jaw dropped. The sky before me was unlike anything I'd ever seen. A massive wall of dust was headed my way. Not the normal dust storms you tend to see out here. No, this was like the end of the world. The wall was dense, thick and as tall as the clouds. It looked like a scene from the movie Independence Day. The National Weather Service would later say it was over 100 miles wide and a mile high."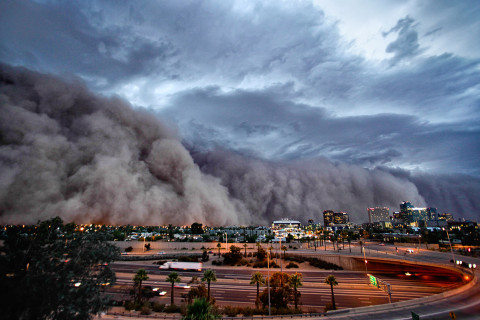 "When I got home that night, I put the time-lapse together and posted it on Vimeo. Within a few hours of posting, the video went viral and by that night it was all over the United States – I was even woken up at 5am the next morning by calls from CNN and The Weather Channel. I did interviews with local stations that day and within 36 hours, it was being shared around the world. I remember getting a call from a teacher in the Philippines asking it if it was okay to share the video in her classroom. The most amazing moment though for me was the day when I received a phone call from Al Gore's office, asking if they could use the footage in their climate change presentations. I was absolutely blown away.
"Since then," he says, "my fine art photography and time-lapse work have been seen in countless magazines, productions, commercials, documentaries, movies and many other places. A few years later, a time-lapse I shot of a supercell in Texas even ended up in the movie Thor: The Dark World. That dust storm I photographed on 5 July didn't just get me on the Weather Channel. It propelled my life in a direction that I could only have dreamed about. I'm now a full-time photographer and split my time between shooting weddings and chasing storms."
IBTimes UK presents just a few of the 100 amazing images in the book Storm Chaser by Mike Olbinksi, published by Pen & Sword Books.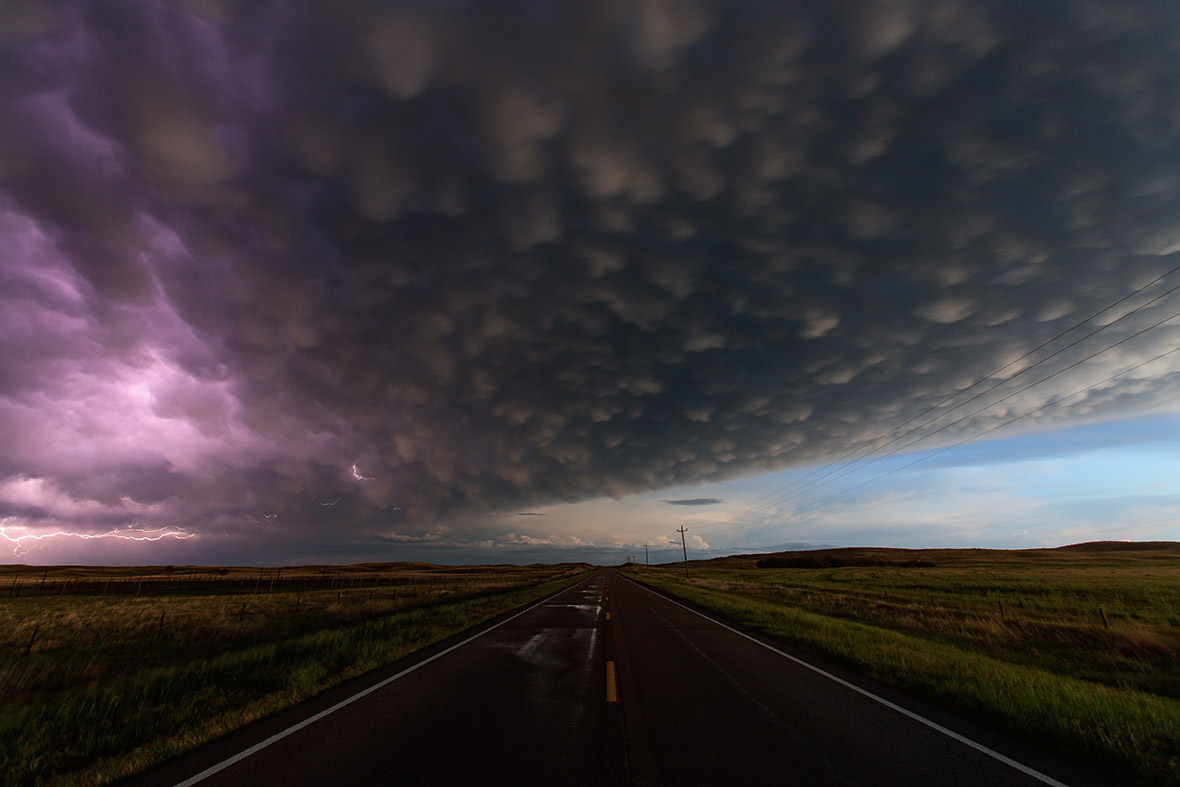 Storm Chaser by Mike Olbinksi, is published by Pen & Sword Books and is available at Amazon and good book shops.