Ex-World Bank Official Simon Evenett: Italy's Next Government Unlikely to Bring Major Reform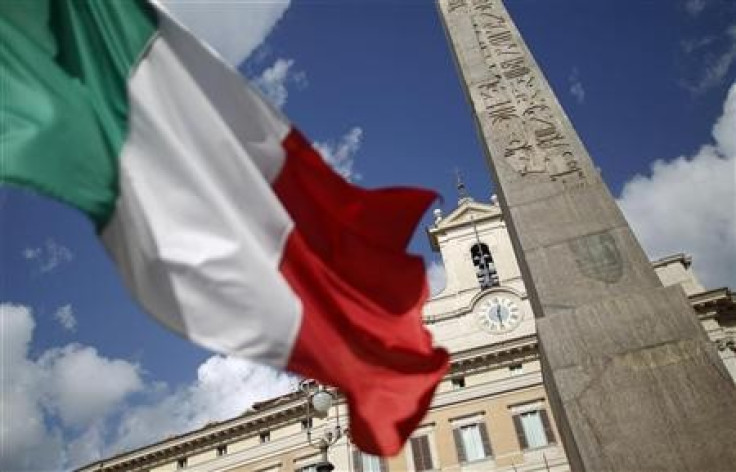 A former World Bank official warned investors that the new Italian government is unlikely to produce much market reform and concerns over the domestic bond market are 'overdone'.
Speaking with IBTimes UK, Simon Evenett, Professor of International Trade and Economic Development at the University of St Gallen, forecast the short-term impact on markets in the run of the Italian elections.
"Expectations of Italy's next government are modest---the chances of Italy's next government being a poster child of reform are slim. Even soothing talk of future reform wouldn't save Italian bondholders if Mr [Mario] Draghi fell under a bus," says Evenett.
Italian borrowing costs have fallen sharply since Prime Minister Mario Monti formed his technocrat administration in November 2011.
However, rising uncertainty about the outcome of the country's general election, which is being held on 24 and 25 February, has pushed borrowing costs back up over the last week.
"Italian bond market jitters about Monday's election are overdone. For sure, yields on Italian treasuries fell after Monti became PM. That was then--the world has moved on. However Italy votes two factors will limit bond yield rises: Draghi pledged to save the euro and since Merkel won't kick tiny Greece out of the Eurozone, bigger Italy won't be thrown overboard either. Frankfurt and Berlin's capacity to shock dwarfs that of Italian ballot boxes. Italy will remain beholden to the designs of others," he adds.
Italy clinched its first 30-year bond in nearly two years last Wednesday, after investors bought €888m (£766m / $1.2bn) of debt maturing September 2040.
The bond was 1.97 times over-subscribed and had a yield of 5.07 percent.
The auction was a major feat for the markets because the sale of such distant debt would have been unthinkable just half a year ago when Italian yields were at euro-era highs.
The bond sale stamps a mark of investor confidence that the single currency will survive as well as Italy resolving its problems and paving the way for other similar offerings once the uncertainty around the auction dissolves.
© Copyright IBTimes 2023. All rights reserved.