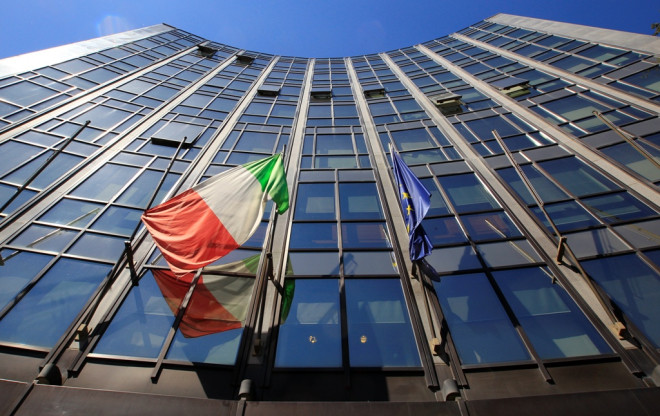 Italian police have arrested two former executives of state-controlled industrial group Finmeccanica in connection with a probe relating to a waste tracking system project.
Naples police said Lorenzo Borgogni, former head of Finmeccanica's external relations; Stefano Carlini, a former director of Finmeccanica's electronics unit Selex Service Management; and two other Italian executives had been placed under house arrest.
They are accused of criminal association and corruption, reported Reuters.
The arrests stem from a probe by Naples prosecutors into the "Sistri" system, designed to electronically track the transportation and disposal of industrial and agricultural waste, some of which is toxic.
Selex bagged a €400m (£335m, $553m) contract to design, deploy and maintain Sistri in December 2009. The nationwide system has suffered delays and has not yet become fully operational.
The Selex probe has examined allegations that bribes were paid.
Pursued by the news agency, Finmeccanica refused to comment. Lawyers representing the arrested executives were not immediately available to comment.
"The investigation has shown that large slush funds were created through a complex system of false invoicing between Selex Service Management and several complicitous firms.
"According to the investigating magistrates, (the funds) were set up with the purpose of paying bribes, also through the creation of foreign companies in tax havens such as Delaware and the setting up of (secret) accounts in Switzerland," the police statement said.
In its annual report last week, Finmeccanica said a trial against former Selex CEO Sabatino Stornelli had begun. The group also said that it had filed a civil action for damages against certain suppliers and sub-suppliers over Sistri.
As part of the investigation, Italian police in April 2013 arrested several individuals including Stornelli, accused of crimes such as criminal association, false invoicing and corruption.
At the time of the April arrests, investigating sources had said that false invoicing amounted to €40m.