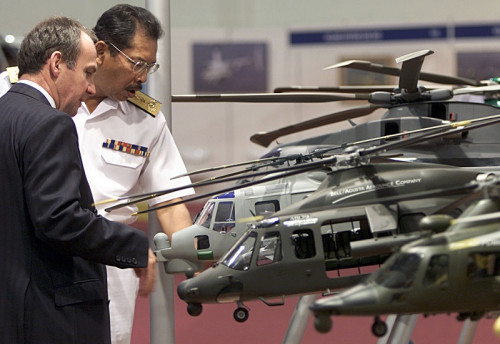 AgustaWestland said it may have to scrap jobs after a £466m helicopter deal with India fell through.
The British-Italian manufacturer, which is owned by defence giant Finmeccanica and has 13,050 workers, announced the termination of an order for the supply of 12 AW101 VVIP/VIP helicopters – a medium-lift aircraft which India intended to use as executive transport for its president and prime minister.
The decision is bad news for AgustaWestland's employees: the firm said in a statement it may make an unspecified amount of job cuts following the collapse of the deal.
"AgustaWestland is ready to take the necessary actions, on top of the above mentioned arbitration measures, included in a mitigation plan already prepared. This plan includes a reduction to the workforce to readdress the company business model and the reallocation of existing working capital that will be reflected also on the supply chain," the employer said.
AgustaWestland has a 3,300-strong workforce in Yeovil, Somerset.
Despite the deal breaking down, the Indian government has agreed to an arbitration process with the manufacturer.
Finmeccanica welcomed the decision and said it did not believe either the contract termination notice issued by the Indian Defence Ministry or the "show cause notice" provided an adequate basis for taking action against AgustaWestland.
India froze payments for the helicopters after Finmeccanica's then chief executive was arrested in February for allegedly paying bribes to secure the deal.