Italy: Dozens Die in 'Auschwitz Gas Chamber' Aboard African Migrant Ship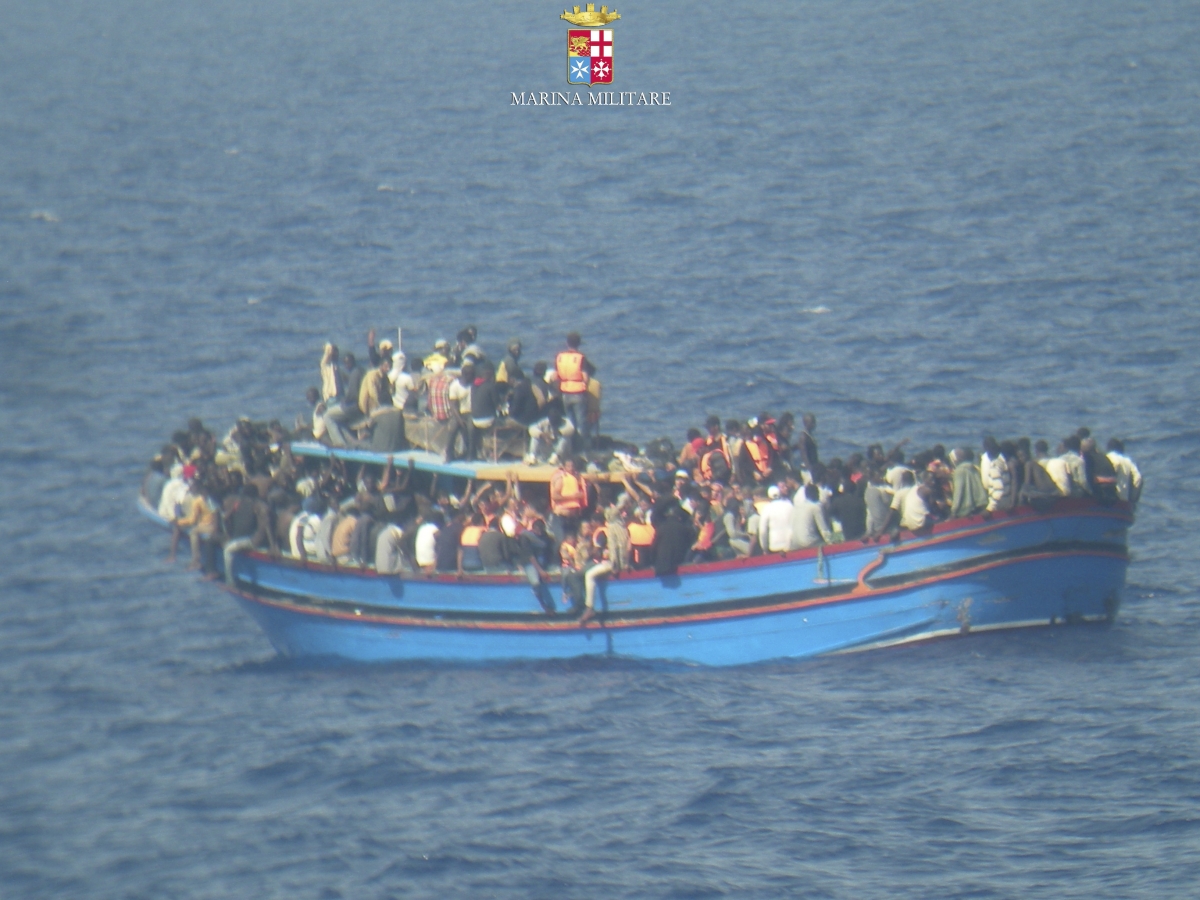 Italian authorities have compared the refrigerated hold of a fishing boat to a Nazi mass grave after dozens of would-be migrants died in it.
The African migrants, who were stowed in the hold by human smugglers, are believed to have suffocated to death, crammed on top of each other.
The men were packed in so tightly that rescuers initially counted 30 victims but had to revise the death toll up to 45, after the vessel was towed to a Sicilian port for a closer inspection.
"They were stacked up, one on the other, like in an Auschwitz mass grave," said Antonino Ciavola, the chief of the police rapid response team in Ragusa, Sicily.
The migrant boat was rescued by an Italian navy ship as it was trying to reach Italy's southern coast, earlier this week.
More than 600 migrants were on board the 20-meter long vessel that police said should have carried half that number.
A total of 566 survivors were rescued by navy frigate Grecale, which towed the ship to the port of Pozzallo, a seaside town on the southern tip of Sicily.
There, it took more than four hours for firefighters access to the hold and retrieve the corpses.
Smugglers had loaded the victims, all men said from central African countries, into a 9 sq m refrigerated cell normally used to store fish in the bow of the ship.
Medical personnel said that, according to a preliminary assessment, the victims died of asphyxiation.
The hold was reportedly located near the engine room and it might have filled up with carbon monoxide during the crossing from the Libyan coast.
The migrants had all taken off their shirts, probably due to the extreme heat, and most died with their head turned towards the entrance of the cell, Ansa news agency reported.
Police have opened an investigation and arrested two suspect smugglers, who were also on board.
Authorities said that more than 60,000 migrants have reached Italy since the beginning of the year and the number of arrivals is expected to exceed the yearly record of 62,000, set in 2011 during the Arab Spring uprisings, over the next few days.