European Union: Illegal Immigration Rises as African Migrants Converge on Italy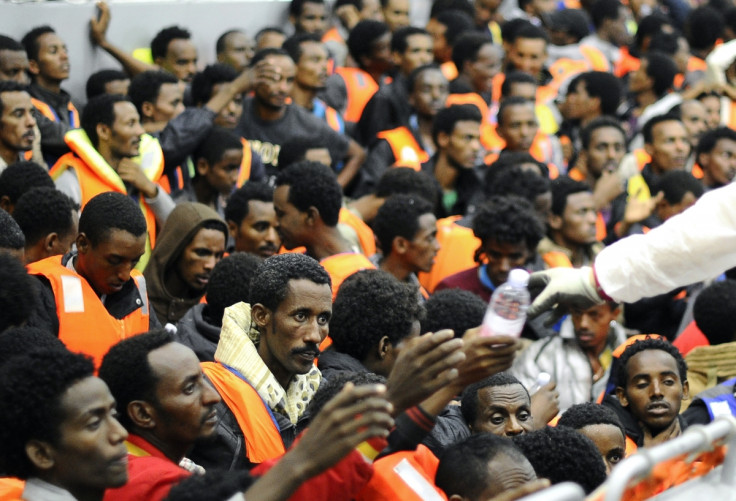 The number of illegal immigrants making the journey to Europe has significantly increased, says the European Union border agency.
The Frontex agency reported that the sea crossing between North Africa and Italy is where most of the increase of illegal immigrants attempting to reach the European Union's shores was recorded.
For the period January to April this year, 42,000 migrants were detected on the route from North Africa to Italy.
25,650 of these migrants had crossed from Libya and, combined with seven other routes, the total figure of illegal immigrants reaching Europe for the year so far is approximately 60,000.
With more than half of the year remaining, this total is set to top last year's figure of just over 100,000 migrants reaching Europe.
"If the current trends continue, and with the summer months approaching, there is a strong likelihood the numbers will increase further," Gil Arias Fernandez, Frontex's Deputy Executive Director, told BBC News.
One third of the migrants travelling to Europe are Syrians who are attempting to flee the country's protracted civil war while many come from countries blighted by insurgencies or poverty such as Afghanistan and Eritrea.
The increase in migration was expected because of a drop in migration during 2012 and the beginning of 2013, according to migration experts.
"The main route through Libya was closed for so long that people in sub-Saharan countries have been waiting for a couple of years," said Franck Duvell, associate professor at the Centre on Migration, Policy, and Society at Oxford University.
"So the numbers have been building up and people were waiting for the very first opportunity to move.
"I'm not sure this implies that we are going to see ever-more people arriving in the EU over the next couple of months. We've got to wait and see."
In France, hundreds of migrants from Asia, the Middle East and Africa were removed this week by riot police from camps set up near the northern port of Calais.
© Copyright IBTimes 2023. All rights reserved.