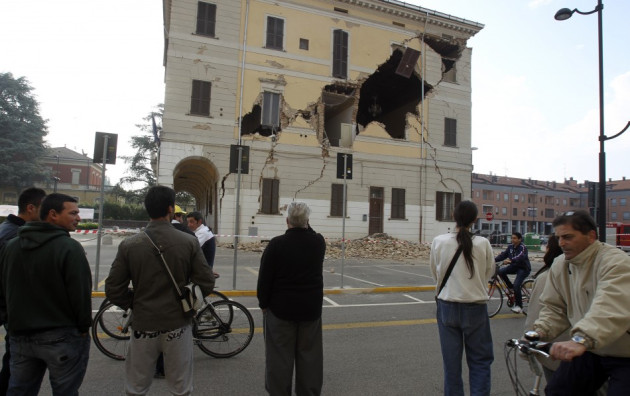 A 5.9 magnitude earthquake hit northern Italy, in which at least three people were killed and thousands forced out of their homes on Sunday morning.
The quake with a shallow depth of 6.3 miles (10 km) struck the region which is about 35km (22 miles) north of the city of Bologna, according to the US Geological Survey.
It struck the plains of Modena at 4am local time (2am GMT).
Several aftershocks have been reported from the region and the quake was felt in the major towns of Bologna, Modena, Ferrara, Rovigo, Verona and Mantua, it has been reported.
According to the Italian television reports, the quake damaged several factories and church steeples in the region. Old buildings and historic bell towers in the region are the worst affected.
According to initial reports, several people are believed to have been buried under the rubble and rescue teams are combing the area.
Italy witnessed a 6.3 magnitude earthquake in 2009 which rattled the central Italian city of L'Aquila killing up to 300 people.