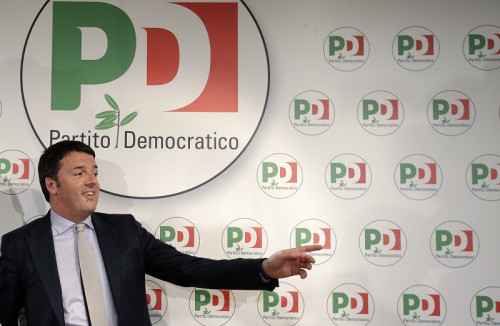 Italian companies will face lower costs and less restrictive hiring laws if the country's biggest coalition party's jobs proposal gets voted through.
Matteo Renzi, the newly elected leader of the centre-left Democratic Party, has pressed the government to move more quickly with economic reforms since he won leadership in December.
The 37-year-old, who is also the Mayor of Florence, made his most recent labour market pledge – the Job Act - after Italy's unemployment rate hit a 37-year high in November.
Although Renzi is not in government, he will have a decisive say over its reform programme and he explained the plan would form the basis for discussion at a meeting of the Democratic Party leadership on 16, January.
But Renzi will have to deal with potentially sceptical centre-right partners in Italy's coalition as well as the country's trade unions.
The proposal would see energy costs for companies slashed by 10% and tax breaks on employment, which would be balanced against higher taxes on financial earnings.
In addition, Renzi's plan would introduce a single form of employment contract in the long-term.
The Democratic Party leader stressed he would present a new labour code within eight months which would "simplify" all the existing rules.
The announcement came just hours after it was revealed Italy's unemployment rate hit a 37-year high of 12.7% in November.
The Italian National Institute of Statistics (Istat) also said youth unemployment (among those aged 15 to 24) hit its own devastating record high of 41.6% over the same period.