In July, Vladmir Putin ordered the American diplomatic mission in Russia to cut down its US staff by 755 in response to new sanctions imposed against his country. President Donald Trump decided to react to the move, not with a show of power or a statement of condemnation – but with a message of thanks.
During a freewheeling QnA session with reporters at his golf club in New Jersey on 10 August, Trump was questioned about Putin's decision to expel nearly two-thirds of the US embassy's diplomatic staff and reminded us of the soft corner he has for his Russian counterpart.
"I want to thank him because we're trying to cut down our payroll and as far as I'm concerned, I'm very thankful that he let go of a large number of people because now we have a smaller payroll," he said.
"There's no real reason for them to go back. I greatly appreciate the fact that we've been able to cut our payroll of the United States. We're going to save a lot of money."
Trump's mellow response to Putin did not go down well with the American diplomats and members of the public who pointed out that it only strengthened claims that the president was working hand-in-glove with the Russian government.
"Trump just applauded cuts of 755 in Russian embassy. Maybe he should look to trim his own staff?" former US ambassador to Russia Michael McFaul said in a Twitter rant. "You realise Mr. President that the State Dept organizes US delegations to GES — those same people you just said were not needed in Russia. Our diplomats, professional staff, and military serving in Russia provide Washington with invaluable information about Russia.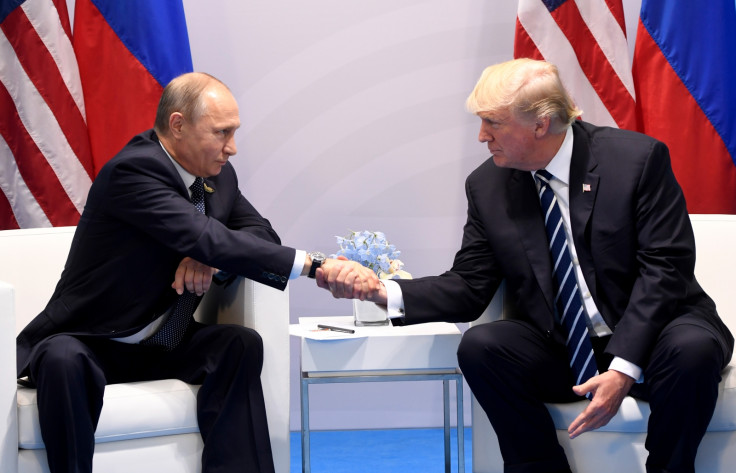 "Imagine wanting to know less about Russia's military modernization! That's what Trump praised today. Imagine wanting to know less about Russian foreign policy intentions and plans!" he added. "That's what embassy personnel reductions will do. Imagine dissing Americans — patriots serving our country under difficult conditions in Russia — to praise Putin. Our president did today."
Like McFaul, others also posted their criticism on Twitter: