iWatch Coming from Apple in 2013
Rumours of an Apple-made iWatch simply won't go away, with the latest reports suggesting we can expect a device sometime this year.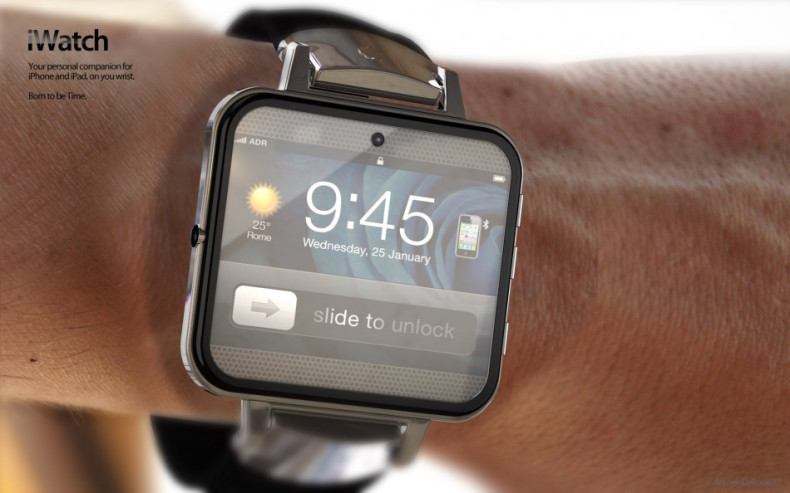 More details have emerged today about Apple's elusive iWatch, with Bloomberg reporting that the wrist-worn iOS device will go on sale before the end of 2013.
Confirming recent speculation, Bloomberg states that a team of about 100 Apple engineers are working on the smartwatch project, headed by industrial design chief Jony Ive, and that functions of the device include letting the wearer make calls, see the identity of incoming callers, check map coordinates, and a heart rate monitor.
The new rumours this week have been confirmed by The Verge, which has spoken to its own Apple sources and reports that the watch will run software closer to iOS than the touch interface used by the previous-generation iPod nano, which was already watch-sized and prompted accessory makers to create wrist straps for it.
"Apple's betting on iOS across product lines," The Verge said, as the mobile operating system may soon be used by the iPhone, iPad, iPod touch, Apple TV and iWatch.
Packing a fully-fledged operating system like iOS into a device the size of a watch is causing issues however, with Apple sources admitting that battery life problems have appeared during development.
Apple's aim is to see four to five days of battery life from the iWatch, but it is claimed that prototypes so far are struggling to see out two full days.
Citigroup analyst Oliver Chen told Bloomberg: "This can be a $6bn (£4bn) opportunity for Apple, with plenty of opportunity for upside if they create something totally new like they did with the iPod -- something consumers didn't even know they needed."
The iWatch has been a long-term goal of Ive, who apparently ordered "boxes" of Nike sports watches for his team to look at in the mid-2000s
Gaping hole in Apple ecosystem
Former Apple employee and technology consultant Bruce Tognazzini said in a recent blog post: "The iWatch will fill a gaping hole in the Apple ecosystem. Like other breakthrough Apple products, its value will be underestimated at launch, then grow to have a profound impact on our lives and Apple's fortunes."
Speculating what an iWatch would do, Tognazzini continues: "It's chief role will be that of office manager, facilitating and coordinating your use of your other iDevices and the internet by gathering data, delivering messages, storing and forwarding, coordinating tasks, and carrying out functions that extend the capabilities of your other devices."
The former Apple employee goes on to say a 'killer app' of the iWatch would be to eliminate the need for passwords and PINs on Apple devices. So long as you're wearing an iWatch in close proximity to an iPhone or Mac, then the device should recognise this and log you in automatically, much like how keys of some cars automatically unlock the doors when you are nearby.
"If the watch did nothing but release me from having to enter my passcode/password 10 to 20 times a day, I would buy it," he said.