Small UK businesses can start preparing for the launch of Apple Pay, as card reader company iZettle announces its latest smartphone-connected payment systems.
Although Apple is yet to reveal when Apple Pay will extend beyond the US, iZettle's Card Reader Pro Contactless is capable of accepting payment by tapping an iPhone or Apple Watch against it. It is the same technology as used by contactless bank cards, which are also compatible with the new reader.
Starting on 19 May, the card reader will be distributed to select partners of iZettle across the UK, followed by a wider launch on 1 June. Following that, the reader will roll out globally and retail for around £79, depending on the market.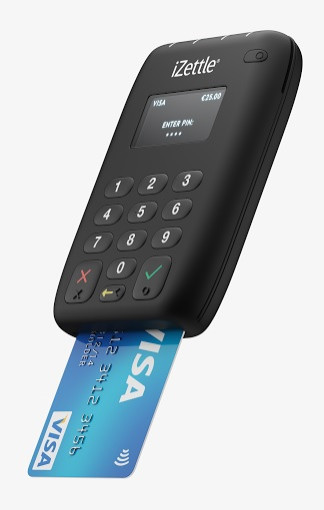 Announced alongside the iPhone 6 and Apple Watch in September 2014, Apple Pay lets users pay for goods by tapping their iPhone or Watch against the card reader at the checkout. Contactless payments are commonplace in the UK, with 317 million such payments made in 2014, up 220% on the year before.
Apple might extend its payment system beyond the US at its WWDC (Worldwide Developer Conference), which takes place in San Francisco and starts on 8 June.
"The launch will make iZettle the first company of its kind to offer small businesses support for Apple Pay and contactless payments," company co-founder and chief executive officer Jacob de Geer said.
"Apple really nailed it with Apple Pay, both for the new Watch and the iPhone 6... I'm convinced this service will spur a shift in payment behaviour away from plastic, and I can't wait for Apple to roll out this service to markets outside of the US."
iZettle readers work with MasterCard, Visa and American Express cards, and transaction fees start at 2.75%, falling to 1.5% for companies processing high sales volumes.
Apple Pay and compatible payment terminals will gradually see shoppers leave their cash, cards and wallets at home, as every bank account and credit card can be stored on their iPhone, and can in turn be used by their Apple Watch.
No password or PIN is needed when paying with the Watch because, so long as the watch can feel its owner's heart beat, it remains unlocked and ready to make payments instantly.