Apple Pay Registers One Million Users Within 72 Hours as Tim Cook Eyes China Expansion Through Alibaba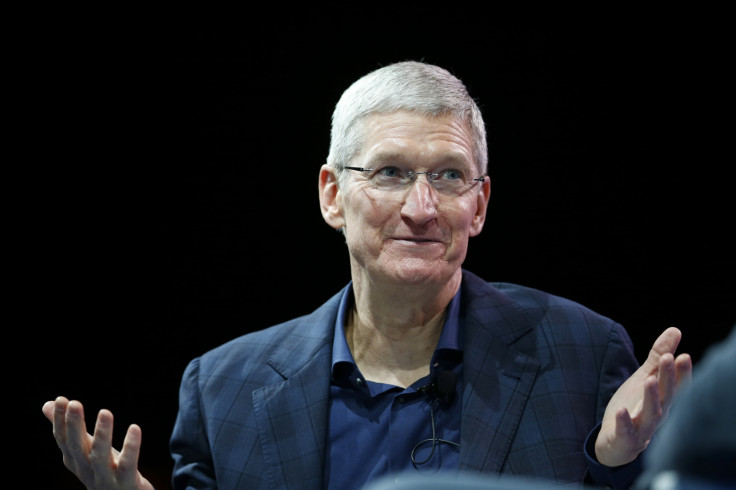 Over one million credit cards were registered to use Apple Pay within 72 hours of launch, as Apple CEO Tim Cook looks to China and a deal with Alibaba.
Speaking at the WSJD Live Global Technology Conference on Monday, Cook said that with over one million users, Apple Pay is already larger than all other US contactless platforms combined.
Launched in the US on 20 October, Apple has said the feedback it is getting from customers and retailers about Apple Pay is "overwhelmingly positive and enthusiastic".
However there have been a couple of hiccups along the way, with two retailers - CVS and Rite Aid - both blocking the use of Apple Pay in their stores after customers found they were able to use the service.
Both retailers are part of a a retailer-owned mobile-technology group called Merchant Customer Exchange - which includes Best Buy and Wal-Mart - that is planning to roll out its own payment solution which will work on both iPhone and Android.
Looking to China
Apple Pay works in conjunction with the Touch ID fingerprint sensor on the company's iPhone 5s, iPhone 6 and iPhone 6 Plus as well as in a limited way (online only) with the new iPad Air 2 and iPad mini 3.
The service is available in-store in 220,000 shops across the US, with more retailers ready to sign up and a wider international launch could happen as soon as early 2015.
Addressing such an expansion, Cook was asked specifically about rolling out Apple Pay to China and in particular a deal with Alibaba, the online retail giant which recently floated on the New York Stock Exchange.
Cook confirmed he will be entering talks with Jack Ma, executive chairman of Alibaba, about a potential partnership with the online enterprise "later this week".
Get it together
Ma was also speaking at the conference on Monday and he was also asked about a potential partnership, mimicking what Cook said by adding that he hoped the two companies "can get something together".
Alibaba's own Alipay online payment system is now the world's third biggest payment system behind MasterCard and Visa according to Ma, and any partnership with Apple would likely need to be incorporated into this existing system.
With Alibaba Group's three websites - Taobao, Tmall and Alibaba - generating a huge £153 billion in transactions last year (more than eBay and Amazon combined) any partnership would likely be hugely lucrative for Apple with reports suggesting the company is taking a 0.15% cut of all Apple Pay transactions.
However, Cook added that despite the huge potential growth for Apple Pay, the company's iPhone business will remain the main revenue generator for the next three to five years.
© Copyright IBTimes 2023. All rights reserved.