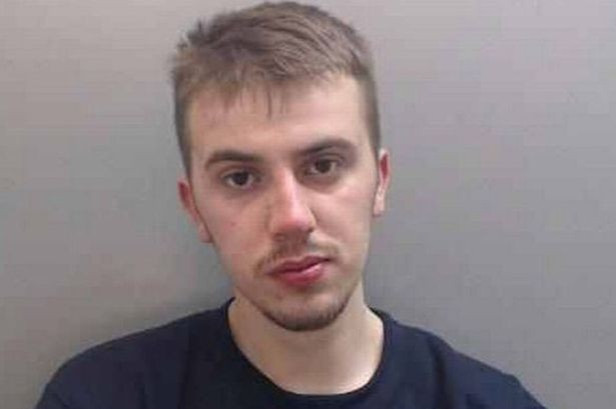 A man stabbed his own grandmother to death after spending hours watching violent web pornography and taking drugs.
Retired nurse Janis Dundas, 62, was found dead with three knives in her back and almost naked on the floor of her flat in Ellesmere Port, Cheshire.
Her step-grandson Jack Huxley, 20, mounted the assault in an "explosion of violence" after gazing at hardcore web pornography for three hours on a laptop belonging to her. Investigations revealed Huxley had been searching online for 'granny porn' during the session, as well as downing vodka and smoking cannabis.
Liverpool Crown Court was told forensic evidence pointed to a sexual motivation for the assault by Huxley, during which he stabbed her 28 times. Investigators later found her bloodied tights had been ripped off and a pair of his pants were lying beneath her body. The jury heard it was impossible to tell if Huxley molested Dundas's bloodied body before or after her had killed her.
Dundas was killed on 5 April, the same day she let homeless drifter Huxley stay at her home "out of the goodness of her heart." He had been thrown out of his mother's home because of his behaviour.
The pair were related through Dundas's daughter, whose partner was Huxley's dad.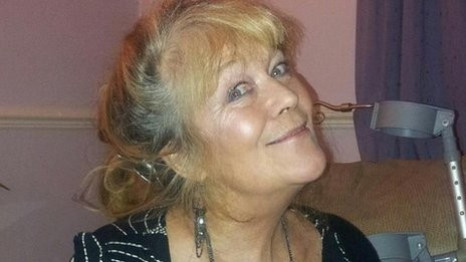 Defending Counsel Charles Misklin said Huxley acted in "sudden and galvanic explosion of violence, catalysed by some sexual component. He was like a wild animal who doesn't care about anything."
He used such high levels of violence after watching hours of X-rated material online that Dundas's fingers on her right hand were almost severed, from where she had tried to defend herself against the onslaught. A post-mortem revealed she died from of neck injuries from a nine-inch wound to her neck.
After slaying his grandmother, Huxley tried to flee the scene by stealing her car, but he crashed into a wall and then another vehicle almost immediately. Police who arrested him soon afterward found Dandas's phone and her tin of money on him.
Misklin said: "He'd like to say he's sorry to her family and friends and his family and friends.
"He has imposed on himself a terrible lifelong burden of guilt and he now lives in an isolated state of misery."
Mixley said Huxley had suffered a miserable upbringing scarred by "bullying, drugs, dyspraxia, depression, anger and self-harm which had blighted his childhood and childhood years."
Huxley pleaded guilty to murder. He faces a life sentence.