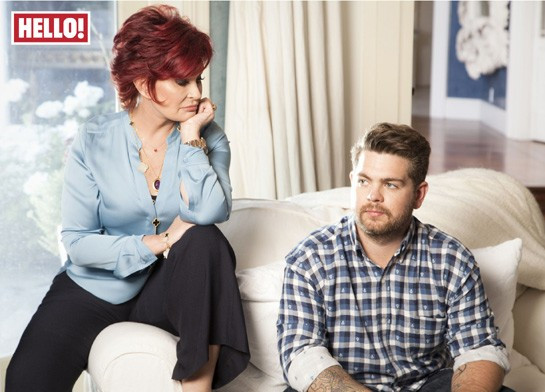 Just weeks after welcoming his daughter Pearl into the world, new father Jack Osbourne has revealed that he had been diagnosed with multiple sclerosis.
The 26-year-old discovered he had the auto-immune disease, which attacks the brain and central nervous system, after losing 60 percent of vision in his right eye.
Speaking to Hello! magazine, the son of rock legend Ozzy Osbourne and former X Factor judge Sharon, opened up about how he was devastated by the diagnosis.
He told the celebrity weekly: "While I was waiting for the final results, I got really, really angry.
"The timing was so bad. I'd just had a baby, work was going great - I kept thinking, 'Why now?'
"Then I got really sad for about two days, and after that I realised, being angry and upset is not going to do anything at this point - if anything it's only going to make it worse."
The adrenaline junkie, who is famous for his love of extreme sports, refuses to let the disease destroy his life and, with the help and support of his fiancée Lisa Stelly, he said that he is coming to terms with his diagnosis.
"Adapt and overcome is my new motto," he said.
His mum told the magazine: "I keep thinking: 'What did I do wrong? What did I eat or drink when I was pregnant?' I feel like it's somehow my fault."
While his father Ozzy admits to feeling angry that his son, the youngest of three siblings, is suffering from the condition.
The Black Sabbath frontman said: "If it was me, you'd think: 'Ozzy had a reputation and it caught up with him' but Jack is such a good guy."
MS destroys myelin sheath layers between nerves in the brain and spinal cord, which stops impulses being carried around the body.
It can cause blindness, slurred speech, muscle weakness and a loss of coordination.