Arsenal have been handed some welcome news after learning that Jack Wilshere could well return to action before the end of the month.
The 20-year-old is preparing to train with a football again after a nightmare 13 month spell on the sidleines due to ankle, foot and knee injuries.
Wilshere has been handed a bespoke training programme which will heavily feature ball work, in the hope that he could make a return to action before the end of September.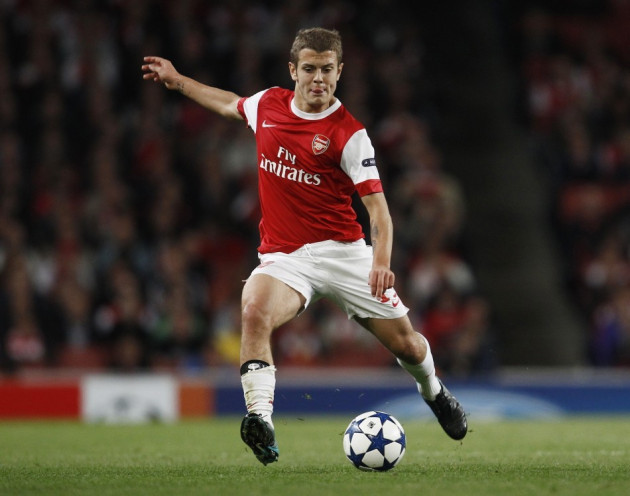 Arsenal manager Arsene Wenger will certainly be pleased to have the England international back to full fitness after revealing how hard he had been working.
"I will promise you that I will be careful, but Jack works very hard," Wenger said last month. "Every day he is in early, late going home, is focused and has built up a good basis for his body.
After losing Alex Song over the summer, Wenger has named Wilshere as one of the main reasons why he felt he did not have to replace the Cameroon international.
Despite his young age, Wilshere is already considered an important member of the Arsenal first team and will certainly be pushing for a place in the side once he has proven his fitness.
There was further good news for Wenger as it seems defender Bacary Sagna could also return to training by the end of the month.
The right-back suffered a broken leg on the final day of last season against West Brom and has spent the summer months attempting to maintain his fitness while being unable to train properly.
Sagna has already shown that he can come back from the injury, having suffered a broken leg for the first time earlier last season when he landed awkwardly when challenging Benoit Assou-Ekotto of Tottenham.
The first break occurred at the end of last August and he was back in action by January and showing few signs of the injury as he later in the season played a crucial role in the 5-2 win over Tottenham.