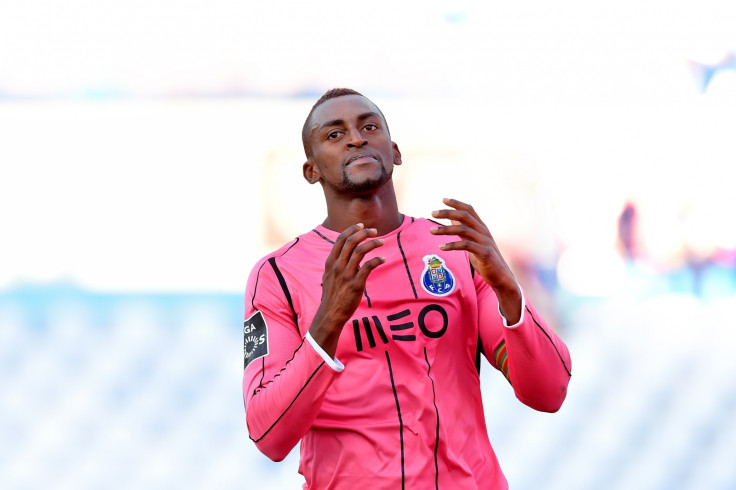 FC Porto striker Jackson Martinez will leave the club this summer after an unnamed club matched his £25.5m (€35m) release clause, with Arsenal among the known admirers of the Colombia international.
Martinez scored 31 goals in all competitions last season and recently revealed he would be leaving the Portuguese giants this summer.
Arsenal and AS Roma have both been linked with a move for the 28 year old and supporters from both clubs face an anxious wait to learn whether their side has been successful, after agent Luiz Henrique Pompeo said his new club will be revealed in the coming days.
"Jackson's future is already pretty much decided," Luiz Henrique Pompeo told O Jogo.
"Things should be clarified in the next few days. He'll go to a big European club, which will be announced as soon as the contract is signed.
"From what's been agreed, Porto will receive the £25.5m from the release clause.
"Negotiations have been under way for a few weeks, there are still some details to be sorted out, and then Jackson Martinez's departure from Porto can become a reality."
Arsenal have Olivier Giroud, Danny Welbeck and Theo Walcott in attack but many regard one of the weaknesses in Arsene Wenger's side to be their lack of a consistent out-and-out goalscorer.
Wenger is a known admirer of Martinez and the Arsenal boss said earlier this year: "Top physical strengths. Hugely efficient, he is the kind of player who can make room for himself in the box. He could play in the Premier League because he has the body to make the difference. He uses it in a very intelligent way.
"Very short back lift and he's a very good finisher. He's on the list of many clubs, you know that. He will be the next big transfer who will give a big smile to Pinto da Costa [Porto's owner]."