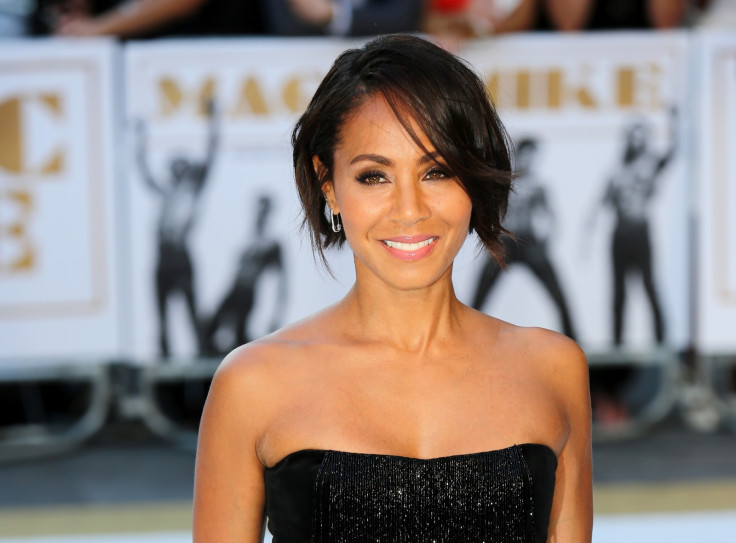 Having previously expressed her disappointment with the Tupac biopic, All Eyez On Me, Jada Pinkett Smith has accused producers of exploiting her relationship with the late rapper.
The 45-year-old Hollywood actress struggled to hold back tears as she discussed the inaccurate depiction of their bond on the big screen during an appearance on V-103's Ryan Cameron Morning Show to promote her new movie to promote her new comedy Girls Trip.
She insisted that what was shown in All Eyez On Me was "not true" and considered it "disrespectful" to the hip hop icon's legacy.
"My relationship with Pac would have shown people what he truly was. Cause it's one thing to see Pac's persona, publicly, and who he was personally," she told hosts Wanda Smith and Jarard J.
Shakur was shot and killed in Las Vegas on 7 September 1996. He was travelling in a car with Death Row Records founder Suge Knight after attending a Mike Tyson boxing match at the MGM Grand, when he was fatally wounded in the drive-by shooting.
"I felt like ['All Eyez On Me'] was exploitive of me and Pac – how they used our relationship to sell a movie. And I just felt like it was tomb raiding, in regards to Pac."
The Gotham star, who has been married to Will Smith for almost 20 years, went on say that it was important that the black community protects individuals that are important to their history and culture.
She said: "We can not expect other people to do that if we're not willing to do that ourselves. Pac is precious to us."
Her parting words to the producers were abrasive: "If you really feel like you did right by Pac, then congratulations," Pinkett Smith said almost admonishingly. "But if you didn't, really sit with that. Cause I hope next time if you get an opportunity to make another movie about a legend you'll do a different thing."
Pinkett Smith's comments were a reiteration of what she said the weekend the movie was released. At the time she revealed that producers had taken some creative license. The incensed Set It Off star wrote in a post on Facebook: "Pac never read me that poem. I didn't know that poem existed until it was printed in his book.
"Pac never said goodbye to me before leaving for LA. He had to leave abruptly and it wasn't to pursue his career. I've never been to any of Pac's shows by his request. We never had an argument backstage. The reimagining of my relationship to Pac has been deeply hurtful."
The film stars newcomer Demetrius Shipp Jr as the Dear Mama hitmaker.