Tupac biopic: Demetrius Shipp Jr hopes All Eyez On Me will change opinions of 'misunderstood' rapper
Shipp Jr spoke to IBTimes UK about his father working on Tupac's final album before rapper's death in 1996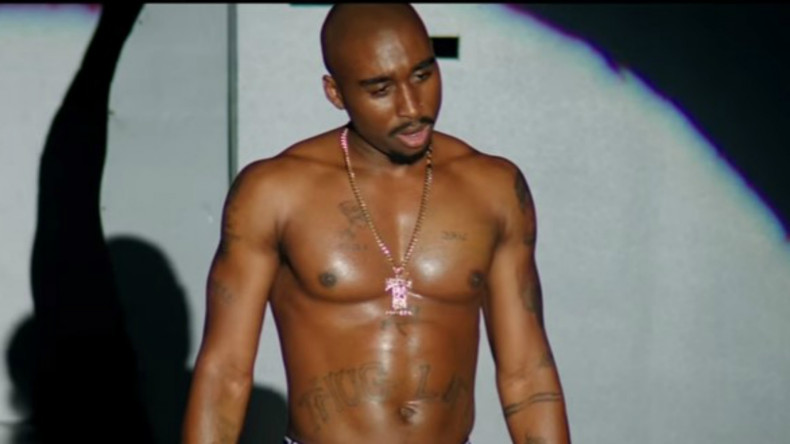 Tupac Shakur is nothing short of a legend in hip-hop culture, so it takes a rather brave man to portray his larger-than-life character on film. It can be especially daunting for a relatively unknown actor, but Demetrius Shipp Jr isn't one to be intimidated. The newcomer stars as the late rapper in the forthcoming movie All Eyez On Me, a biopic directed by Benny Boom retelling the fascinating life story of Tupac, concluding with his untimely death in 1996.
Hip-hop fans will be familiar with the key moments of Tupac's fast-paced and all-too-brief life – his career with Death Row Records, run-ins with the law and the rap rivalry with The Notorious BIG that culminated in his murder at the young age of 25. However, almost 20 years after the rap legend's death, the new generation of rap fans can certainly understand and appreciate Tupac's music – but they will never truly know who he was behind-the-scenes.
A star is born
This is where All Eyez On Me hopes to fill the void. Those who were prominent on the hip-hop scene in the 1990s and closest to Tupac were curious with the direction of the film and to see if Shipp, 27, had the acting chops to do the role justice. Judging by the positive feedback from Tupac's peers, Shipp has what it takes. The rising actor certainly had some tough people to impress, with the likes of Snoop Dogg and the Outlawz crew stopping by to check how production was progressing.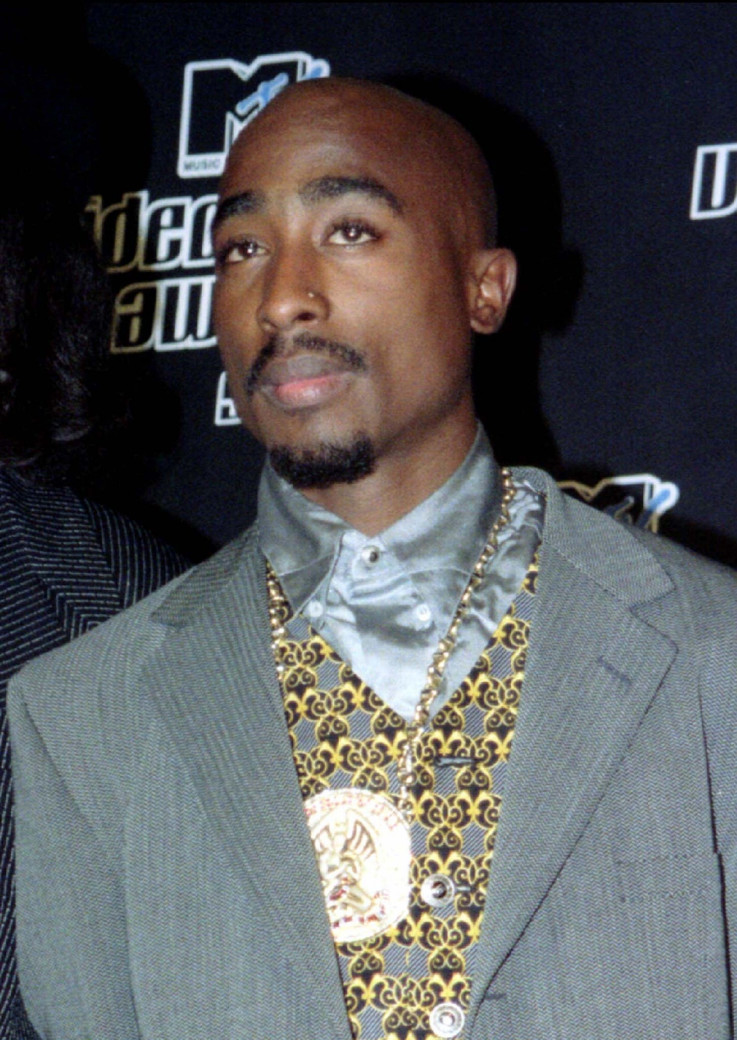 Tupac Shakur died in September 1996 at the age of 25 after a drive-by shooting
Reuters
Shipp told IBTimes UK: "I knew Suge [Knight] as a kid and I talked to him on the phone a couple of months ago. Tupac's uncle and cousin came out to the set so I spoke to them and they were very pleased with my work. Snoop Dogg, he was close with him and even before Death Row, he and 'Pac had a relationship. He loves [the movie] and my portrayal of 'Pac. He loves the story and everything about it. EDI Mean and [Young] Noble from Outlawz, they were with him a lot, especially E as they grew up with 'Pac. He was there on-shoot everyday so he showed me much love and was very proud of my work."
It is safe to say that Shipp was plucked out of oblivion, considering he has no prior acting credits to his name. From working at supermarket Target to shooting a Hollywood feature-length movie is quite the impressive leap, so just how did Shipp find his experience on a real film set? The actor gushed: "Oh my goodness, it was an amazing experience. I had a ball every day and just enjoyed the whole process from start to finish. It was a lot of fun and an amazing experience."
He continued: "The first day on set – I've never been on set before so I didn't know what to expect or what it would look like, how many people would be there, location, all of that stuff. When I got to the set and walked to my trailer, everything just became so real. There were hundreds of people there with all the crew and cameras. I'm like, 'Wow! This is it, day one, I'm shooting a movie'."
Same difference?
Looking like Tupac was easy for Shipp – it is impossible not to see the striking resemblance between their facial features and physique, even before the actor is put into the rapper's trademark jerseys and snapback caps. But he did have to study Tupac's mannerisms. The way he walked, talked and performed on-stage. Shipp recalls spending hours watching YouTube videos to get into the psyche of Tupac, which is most likely why he was able to flawlessly mimic that iconic courthouse scene of the rapper delivering an impassioned speech during a sexual assault trial.
It is not just the physical similarities Tupac and Shipp share. While filming the movie, the actor realised that he has more in common with the late musician than he first thought. He said: "There are definitely some similarities that are there between him and I. We're very passionate people and we're sensitive about ourselves and our opinions. We're loving of all people in general, especially our people. We want to see people doing good and we show love."
Watch the All Eyez On Me trailer:
Crossing paths
Not to take away from his talents, but Shipp's casting as in the biopic is undoubtedly a stroke of good luck. However, it appears he has always been loosely connected to Tupac without even realising. The actor's father produced a song on Tupac's final studio album The Don Killuminati: The 7 Day Theory and spent a lot of time with the Death Row Records family. Shipp even accompanied his father in recording sessions, but has no recollection of ever meeting Tupac himself.
Fortunately, Shipp Snr was on-hand to offer some insight into how Tupac worked. He said: "The most input I wanted to get [from my father] was Tupac outside of what everyone saw because I feel like those [impulsive] reactions aren't necessarily who that person is or why they reacted this way and did certain things. I wanted to know what p****d him off, what was he like behind closed doors in his house, the comfort of his own home. Those are the most important things that I wanted to know and learn."
The fame game
Without a doubt, All Eyez On Me will be life-changing for Shipp in more ways than one. Quite ironically given the title, the world will be watching to see what the actor does next – but is he ready for the fame and attention? "Yeah, I guess so," he admitted, adding: "I'm enjoying my last couple of days of being normal but it's kind of changing a little bit with the teaser trailer coming out.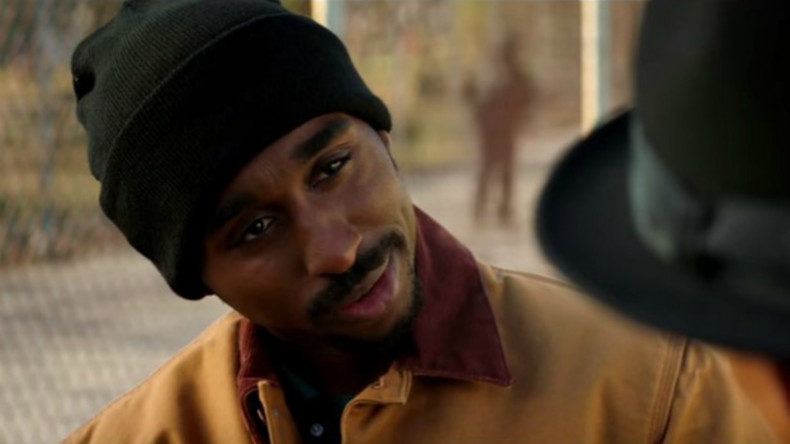 "When I go places, I'm very much spotted but I'm definitely ready for it and the opportunities it's going to bring. I'm ready for the opportunity to speak about things. I've always dreamed about the opportunity to speak about stuff. I want to impact some lives down the road, one by one and I want people to look at my story and my life as an inspiration. I want to inspire people to do whatever they desire in life."
All Eyez On Me is yet to be given a release date but Shipp Jr says the studio are considering a release in September to mark the 20th anniversary of Tupac's death.