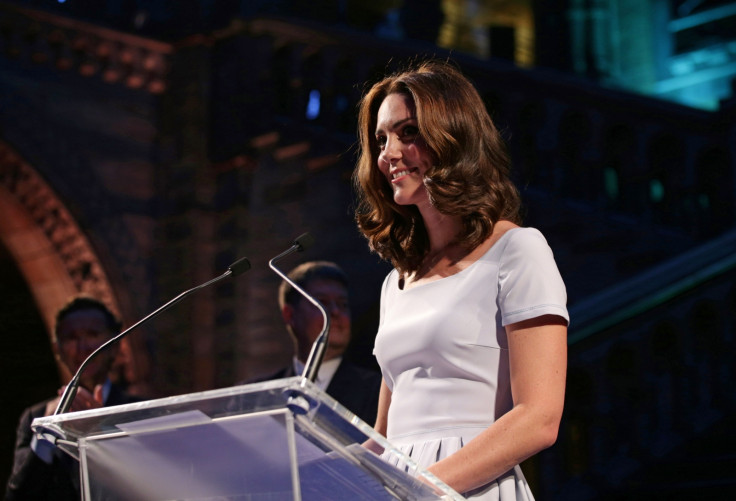 The Duchess of Cambridge joined celebrated naturalist Sir David Attenborough at the Natural History Museum to mark the unveiling of a new exhibition topped by a hanging skeleton of a blue whale.
Kate Middleton perused the exhibits in a light blue dress while Attenborough wore a dark suit with a red and yellow checked tie. The duchess also made a speech at the event on Thursday night (13 July).
The blue whale skeleton replaces the museum's much loved 'Dippy, the Diplodocus' skeleton, which is soon to go on a UK-wide tour. The museum decided to name the whale 'Hope' saying it was "a symbol of humanity's power to shape a sustainable future."
Hope is a real blue whale skeleton measuring 25.2m and is suspended from the ceiling.
It would be joined by several other new exhibits, including a giraffes, a blue marlin, a Mantellisaurus dinosaur skeleton and a meteorite that is 4.5bn-years-old.
"This is a landmark moment for the Museum and for the millions of people from all over the world who visit us. The transformation of Hintze Hall represents a new era for us as a natural history museum for the future." The director of the museum, Sir Michael Dixon said.
"'Putting our blue whale, Hope, at the centre of the Museum, between living species on the West and extinct species on the East, is a powerful reminder of the fragility of life and the responsibility we have towards our planet." he added.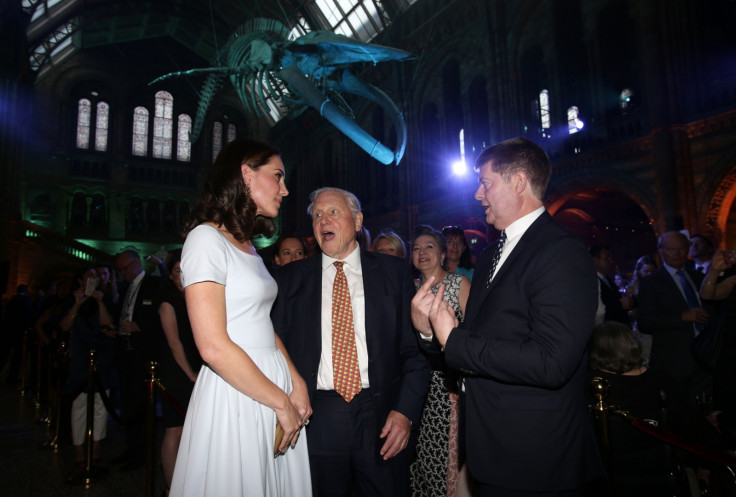 The Natural History Museum's head of conservation, Lorraine Cornish, said that the skeleton is the only one "hung in the diving lunge feeding position" and that new conservation methods were used with the bones for the first time.
"Whilst working on the 221 bones, we uncovered past conservation treatments, such as the use of newspaper in the 1930s to fill the gaps between the vertebrae, and we were able to use new methods for the first time," Cornish said, "including 3D printing a small number of bones missing from the right flipper."
The exhibition will be open to the public from Friday (14 July).