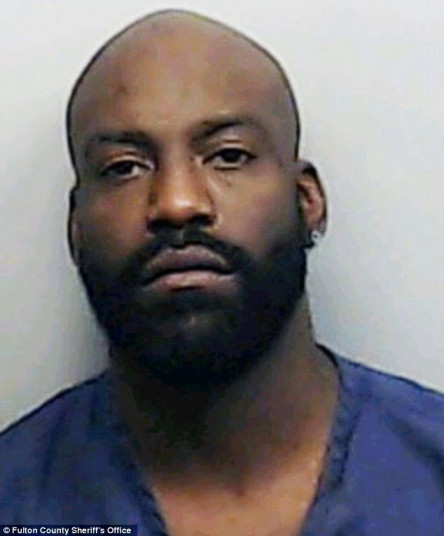 Jagged Edge star Kyle Norman has been charged with aggravated assault after allegedly attacking his fiancée and trying to shove her engagement ring down her throat.
According to The Atlanta Journal-Constitution, the 38-year-old singer was taken into custody at around 5am after law enforcements responded to a call about an engaged couple fighting.
Police said that when they arrived at the property, the unidentified victim had welts under her eyes, a golf ball-sized knot on her forehead, a cut to her nose and a burst blood clot in her right eye.
In her subsequent report, Norman's fiancée said that the Let's Get Married hitmaker punched and choked her with a scarf before pushing her engagement ring down her throat. She also claimed that he took her keys and broke her mobile.
The visibly-shaken woman alleged that Norman became irate after an argument about his drinking and stated "she was gonna die today," police said.
"She stated that she began to agree with things that he was saying in an attempt to calm him down," the officer wrote. "While doing that he turned around and walked away inside their loft and she ran and grabbed his cell phone and was able to run outside and awake a neighbour who let her inside."
Norman reportedly told police that he lashed out because he was upset about his father's recent cancer diagnosis.
The singer remained in custody with a hearing scheduled for Friday (30 January).
At the height of their fame, Jagged Edge, which also included identical twins Brandon and Brian Casey and Richard Wingo, sold millions of records and climbed to the top of the US r'n'b chart with their 2001 song Where The Party At featuring Nelly.