India's Test captain Virat Kohli is having a brilliant series against England so far by scoring 640 runs, the highest by an Indian. He surpassed Rahul Dravid, who scored 602 in a series against the Three Lions. Despite his rich run of form, England pacer James Anderson does not seem to be too impressed claiming that the home pitches have helped to hide Kohli's flaws.
The 28-year-old whose 235 against England in Mumbai saw his average jumping to 128 in this series has struggled against the same opposition in the past as the nine previous Tests saw him average just 20.12. India's 2014 tour to England saw him at his worst where he struggled against the moving ball, averaging just 13.40 with Anderson dismissing his four times in the series.
Anderson, who has gone wicketless in the last three innings, believes that Kohli's flaws are still there but the pitches have been easy to bat on which in turn has masked his deficiencies as a batsman.
"I'm not sure he has changed. I just think any technical deficiencies he's got aren't in play out here. The wickets just take that out of the equation. We had success against him in England, but the pace of the pitches over here just take any flaws he has out of the equation. There's not that pace in the wicket to get the nicks, like we did against him in England with a bit more movement. Pitches like this suit him down to the ground", Anderson said, as quoted by Guardian.
The 34-year-old, who is England's highest Test wicket taker with 467 scalps to his name, offered his support to under fire skipper Alastair Cook who has come in for criticism from a number of quarters over his tactics. Former captains Kevin Pietersen and Michael Vaughan recently came out vocally against his captaincy claiming that the tactics used are only hurting England.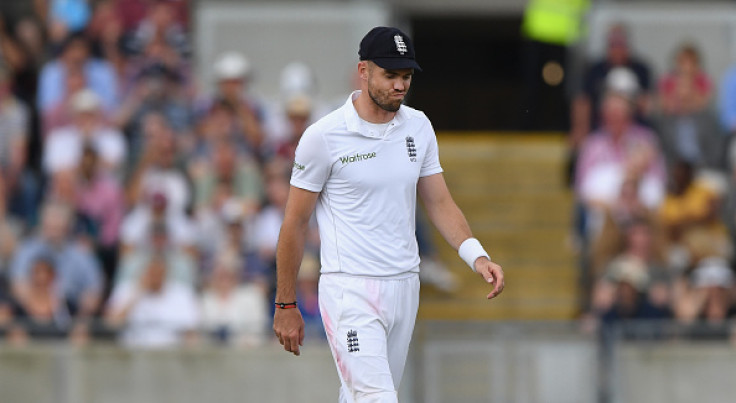 "Cook is obviously frustrated with the last couple of games and the way this game's gone so far. He's still very keen to be England captain, as far as I'm aware. I know I'm biased because I'm his friend, but I think he is a very good captain", the England pacer added.